Off-Road Adventure Package
Take your off-roading skills to the next level with 4 days of off-road training and touring at the heart of the Spanish Pyrenees.
Two-day off-road training and two-day discovery trip
in the Pyrenees of northern Spain
Nothing but motorcycling. In an effort to take your off-roading skills to the next level, you will initially go to Enduro Park Isabena, where you will complete a two-day, intensive off-road training course with BMW Motorrad-certified instructors. Over the next 2 days, you will be standing up on the footrests in breathtaking scenery, backed by the mountainous landscape of the Spanish Pyrenees. Certified instructors will also be on hand on touring days to help you make your adventure a unique experience.
---
This is what is waiting for you
Off-roading in the most beautiful corners of the Pyrenees
Improve your riding skills and learn from real off-road professionals. After a two-day training session at Enduropark Isabena, our instructors will take you on an unforgettable off-road tour through northern Spain. Discover the unique landscapes of the Pyrenees featuring rock formations, snow-covered glacier peaks and enchanting valleys.
Small groups with the best support
Small groups with a maximum of 5 people per instructor guarantee the best support. The unique off-road training course is followed by an off-road tour led by experienced, multilingual instructors based at Enduro Park Isabena as your off-road guides to make sure you reach undiscovered places safely. Build confidence and learn to keep better control of the motorcycle off road.
Services included
2-day off-road training at Enduropark Isabena
2-day off-road tour
Support from BMW Motorrad-certified instructors
4 nights' accommodation at Isabena Bungalow Park
Use of pool, spa with hot tub, sauna and Turkish steam bath included 
4x breakfast and 4x dinner with 3-course Spanish meal
4x lunch on touring days in traditional Spanish restaurants along Isábena valley
Drink at sunset with Land Rovers
Return transfer from El Prat Airport in Barcelona to Isábena valley (from party of 4)
Enduro Park Isabena t-shirt
 Additionally available options
BMW R 1250 GS for 4 days excl. petrol: € 540
Protective clothing rental for 4 days: available on request only
Single room surcharge: € 110
Additional companion (not participating in motorcycling activities) including 4 nights' accommodation with breakfast and dinner: € 202
---
Itinerary
Day 1
Arrival at Enduro Park Isabena. Off-road training starts at the wonderfully situated Enduro Park Isabena at the heart of the Pyrenees.
Day 2
Second day of off-road training including prep for the upcoming off-road trip
Day 3
Off-road tour involving crossing rivers, gravel tracks and fantastic landscapes.
Day 4
Off-road tour: second day. Up, up and away. We head to an altitude of 1,700 metres in the mountains and enjoy the Pyrenees to the fullest.
Day 5
After a wholesome breakfast, it's time to head back with many new impressions and plenty of off-road experience.
Training in breathtaking landscapes
Frequently asked questions
How can I book a Fuel For Life Experience?
Do not hesitate to enquire now if you are interested in one of our experiences or have any questions. Click the button in the top right for the option of obtaining an overview of the services offered, selecting your desired options and sending this information to our organising partner. The team will then contact you shortly afterwards to give you an official quote that is geared towards your individual needs and answer any questions you may have.
Please note: the request form is not a binding booking. Any booking will only be confirmed directly between you and our partner in the next step.
Who organises the Off-Road Adventure Package?
The Off-Road Adventure Package is provided by Enduropark Isabena. The Fuel For Life partner independently organises the experience and offers it to participants on its own behalf. All information about this offer, including details on prices, has been provided by the Fuel For Life partner.
Who do I contact if I have any questions?
The team at Enduropark Isabena can help you with any questions you may have about the tour. Simply get in touch with them using our request form.
The Fuel For Life team will be happy to help you with any further questions you may have. Reach out to us at: fuelforlife@bmw-motorrad.com
Will I be provided with a BMW Motorrad motorcycle or can I also participate with my own motorcycle?
You can rent an up-to-date BMW R 1250 GS model from our partner for the 4 days of touring. You can also take part with your own motorcycle. Please note that this is an off-road tour and a suitably equipped motorcycle is required.
Are the flights included in the price?
No, flights are not included, but our partner will be happy to help you find the best flight.
What are the requirements to participate in the tour in terms of my state of health and physical condition?
As a participant, you must be able to cope with four days of motorcycling in a row. The degree of difficulty can be individually adapted if necessary.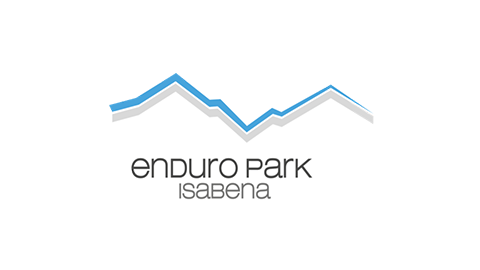 Organising partner
The Off-road Adventure Package is provided by authorised BMW Motorrad partner Enduropark Isabena.
With 65,000 square metres of training ground, Enduropark Isabena provides pure adrenaline and riding pleasure. Through real terrain. In real nature. Located on the southern edge of Spain's central Pyrenees, the idyllic town of La Puebla de Roda offers a unique training area at an altitude of 750 metres: here you'll ride on  single trails  and through old olive and oak groves, all under  natural off-road conditions .
Questions or feedback?
How can we help you?
How can we get in touch?
Please enter a valid email address.
*Mandatory
Thank you for getting in touch.
We will answer your message as soon as possible.