BMW R 18 Trentino Tour
+++ Coming soon. Our partner is currently planning the dates for 2024, so check back soon! +++
A dream of mountain passes and landscapes
Excellent routes and fabulous Italian flair
Beautiful Trentino in the heart of northern Italy is the perfect area for motorcycle tours. With the beautiful mountain scenery and breathtaking motorcycle routes, every day will be an unforgettable bike experience.
---
This is what awaits you
BMW Motorrad Experience
Enjoy this experience with the latest BMW R 18. With this motorcycle, every day is filled with sheer riding pleasure. The R 18 is the perfect bike for you to ride on curvy roads and cruise mountain passes. The rental motorcycle is included in the experience price.
Your all-round carefree package

Simply arrive and our partner will take care of the rest for you. Your BMW R 18 incl. fuel is already waiting for you. Our partner ensures optimal route planning, first-class accommodations and authentic local restaurants.
Certified BMW Motorrad tour guides
Experienced instructors will accompany you on your journey and provide you with expert advice and helpful tips and tricks. Small groups guarantee the best care.
Available again soon
Our partner is currently working on their 2024 dates to provide you with more unforgettable memories. Check back again soon!
Included services
Airport / train station transfer on arrival and departure day
3 days of support from our partner
2 days of riding
2 nights' accommodation
3 meals per day
Snacks and non-alcoholic beverages during the day
BMW Motorrad-certified tour guide
BMW R 18 rental bike, incl. petrol
Fully comprehensive insurance for rental bike
 Additionally available options
Single room no extra surcharge
Passenger surcharge: 380€
---
Itinerary
Day 1  
The tour guide will present the tour with the individual stages. Afterwards you will have dinner together with the group at the "Osteria La Torre".
Day 2  
Your day starts with breakfast together at the hotel followed by a detailed briefing by the certified instructor. The tour will take you through the Lake Valley. This landscape is surrounded by breathtaking mountains and is located only a few kilometres from the shores of Lake Garda. After the first sharp curves and scenic highlights we will refuel ourselves with lunch in the restaurant Castello di Toblino at a beautiful lake.
Your round trip will lead you through alpine villages and mountain landscapes until you arrive back at the hotel in the evening. Relax by the pool or take part in a traditional beer tasting near the hotel. You will have dinner together with the group at Lago di Ledro, one of the most beautiful lakes in Northern Italy. A shuttle will pick you up.
Day 3
Your second day will also start with a relaxed breakfast at the hotel and a short briefing. Today's round trip will take you along the southern shore of the beautiful Lake Garda. Let yourself be enchanted by the Italian flair and create unforgettable memories. Continue to Lago di Idro. It is considered one of the most beautiful, clear and calm lakes, nestled in the beautiful natural surroundings of northern Italy.
Once you arrive back at the hotel you will stop for lunch at the restaurant La Torre. After lunch you will return to the hotel. Use the afternoon for your individual departures or take the BMW shuttle service to the train station or airport.
Experience northern Italy with all your senses
Frequently asked questions
How can I book a FUEL FOR LIFE experience?
Are you interested in a special experience? Then send your request via "SEND REQUEST NOW". You will find the button in the upper right corner. Now fill in your contact details.
In the following overview you can choose the options that best suit you from the offered services. Our executing partner will promptly provide you with an offer tailored to your wishes and will be happy to answer any further questions you may have.
Please note that your request to our partner is not yet a fixed booking. The booking takes place in the next step directly between you and our partner.
Who is the organising partner?
The offer is organised by our partner Adria Congrex. Our partner organises the experience independently and offers it to participants on their own behalf. All information about this offer, including pricing, was provided by our FUEL FOR LIFE partner.
Who do I contact if I have any questions?
The team of our partner Adria Congrex will be happy to help you with any questions about the offer. You can reach our partner at the following email address: bmwR18experience@adriacongrex.it
 
We, the FUEL FOR LIFE team, are also available to help you. You can reach us at the following email address: fuelforlife@bmw-motorrad.com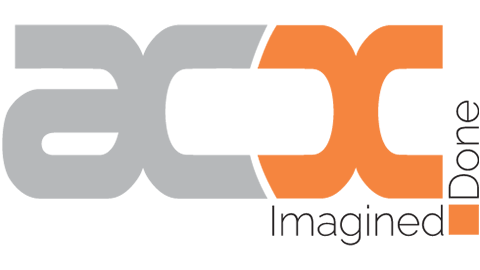 Organising partner
The tour is organised by the agency Adria Congrex as the official partner of BMW Motorrad Italia for a broad programme of riding experiences with BMW Motorrad models. In the last couple of years, Adria Congrex has implemented a specific collaboration with BMW Motorrad Italia in order to organise events with the BMW R 18 series, focusing specifically on the advantages of this bike and dedicated experiences.
Questions or feedback?
How can we help you?
How can we get in touch?
Please enter a valid email address.
*Mandatory
Thank you for getting in touch.
We will answer your message as soon as possible.