Caucasus Panoramic Routes
+++ Available again soon. Our partner is currently working on their 2024 dates. Check back again soon! +++
Explore the beauty of Georgia
Enjoy an unforgettable 8-day motorcycling journey
A motorcycling trip through Georgia on the latest BMW model is a fantastic adventure in the Caucasus Mountains! An adventure full of picturesque routes, including the famous Georgian Military Highway. The Georgians' wonderful hospitality and the partying and feasting till dawn offer you a unique opportunity to immerse yourself in their culture. If you'd like to journey back in time and get to know a very different country, which is famous for its picturesque towns, mysterious aura, inaccessibility and untouched nature, Georgia is your ideal destination.
---
This is what is waiting for you
Overview of the tour
7 days and 1,125 miles of unforgettable asphalt roads in Georgia are waiting for you to ride them on the latest models of BMW GS motorbikes – the BMW R 1250 GS or the F 850 GS. The best-known roads of all – the picturesque Georgian Military Highway and routes in the Caucasus Mountains. What's more, you'll sleep locally in the best four-star hotels, which offer the region's typical atmosphere and include breakfast in the price. Along the route, you'll experience the taste of Georgian cuisine and numerous local attractions.
Maximum fun on a bike
Our partner wants to offer you as many attractions and positive experiences as possible, in line with your riding ability. Every route is carefully chosen and planned in detail. The level of difficulty is of course adapted to suit your expectations and skills. Above all, motorcycling adventures should be fun and bring joy!
Certified BMW Motorrad tour guides
Experienced instructors accompany you on your journey and provide expert information as well as some useful hints and tips. Small group sizes ensure everyone is well looked after.
Available again soon
Our partner is currently working on their 2024 dates to provide you with more unforgettable memories. Check back again soon!
Additionally available options
Additionally available options
Your journey will take place on a BMW F 850 GS. If you'd like to ride a different model, for a supplement you can choose from the following models:
BMW R 1250 GS: EUR 100
BMW R 1250 GS Adventure: EUR 150
The single room supplement is EUR 400
The price for a passenger is EUR 900
+ Read more
Day 1
Day 2
Day 3
Day 4
Day 5
Day 6
Day 7
Day 8
Arrival in Tbilisi
Our partner will pick you up at Tbilisi airport. A driver will be waiting for you at the exit to the terminal, with our partner's logo and name: ADVPoland. The driver picks up all the guests who arrived on the same flight and drives them to the hotel. After check-in, the reserved motorbikes are handed over to guests.
Tbilisi – Akhaltsikhe (175 miles)
You have a beautiful route ahead of you, away from the hustle and bustle. You'll soak up the atmosphere of the real Georgia, far from civilisation, which is famed for its fields, vineyards and unspoiled landscapes. The greatest attraction of the day, besides the route itself, is Vardzia – an enormous medieval cave city cut into the cliffs.
Akhaltsikhe – Batumi (106 miles)
Serpentines, gorges, bridge crossings and sometimes even dirt roads give you the feel of a real adventure. The suggested route is relatively challenging on a motorbike, but even beginners can manage it without problem. For those wanting a longer ride, there is an additional route through Borjomi and Kobuleti (roughly 75 miles longer than the standard route).
Batumi – Mestia (170 miles)
The day starts in Batumi – a famous holiday resort on the Black Sea. The city is known by many as the "Las Vegas of the Black Sea". You'll ride along the coast road towards Poti (home to Georgia's largest port) and then leave the coast and head towards the Svaneti Range. The region offers a magnificent view of the High Caucasus and the majestic double summit of the Ushba (4,710 m above sea level). There will be an overnight stay in Mestia.
Mestia – Kutaisi (156 miles)
From Mestia at the foot of the beautiful Caucasus Mountains to Kutaisi, a city in west Georgia on the Rioni river, you can expect a route full of scenic delights.
Kutaisi – Kazbek (200 miles)
The next day begins with a brief visit to Gori (Joseph Stalin's birthplace) and the world-famous Georgian Military Highway. This road is the main route through the Greater Caucasus. It is 138 miles long and connects the South and North Caucasus. 
Kazbek – Tbilisi (94 miles)
Here you can expect a short but very interesting stretch. This route takes you to Tbilisi – the stunningly situated capital of Georgia. Here, numerous attractions await you. You'll get to know the old town and its colourful monuments, among other things. In the evening, enjoy traditional music, wine and Georgian cuisine.
Day of departure
The transfer from the hotel to the airport is scheduled for around 3 hours before your flight. Our partner will pick you up from the hotel reception and drive you and your travel companions to the airport. The time has now come to return home, taking new friendships and unforgettable memories with you.
Discover Georgia and the Caucasus
Frequently asked questions
How can I book a FUEL FOR LIFE Experience?
Simply send us your enquiry using the contact form. To do this, use the "send request now" button and enter your contact details.
In the list that follows, you can choose the options that best suit you from the various items available. Our partner and tour organiser will send you a quote tailored to your preferences and will be happy to answer any further questions you may have.
Please note that submitting an enquiry to our partner does not constitute a confirmed booking. The booking will be confirmed directly between you and our partner in the next step.
Who is organising the tour?
The Caucasus Panoramic Routes Tour is provided by ADVPoland. This FUEL FOR LIFE partner organises the experience independently and offers it to guests under its own name. All the information relating to this offer, including pricing, was provided by the FUEL FOR LIFE partner.
Who should I contact if I have any questions?
The team of our partner, ADVPoland, will be happy to help with any questions about the offer. You can contact our partner at the following email address: kontakt@advpoland.pl
We in the FUEL FOR LIFE team will also be glad to help at any time. You can contact us at the following email address: fuelforlife@bmw-motorrad.com
Can specific requirements about catering, allergies, etc. be taken into account?
Yes, of course. Simply enter the exact details in the contact form.
Can I ride my own motorcycle?
We regret that you cannot join the trip on your own motorcycle. However, our partner will provide you with the latest BMW F 850 GS with no surcharge for the duration of the motorcycling trip.
Is there a support vehicle for my luggage?
Yes – a van will accompany you on every stage, and will transport luggage and help in the event of an emergency.
Instead of a hard shell suitcase, we recommend using soft travel bags for luggage, to make transport easier. All motorbikes are equipped with panniers and inner bags, so you can stow the most important things you need there for your ride.
Are flights included in the price?
No, you must organise your travel to the starting point in Tbilisi yourself. However, our partner will be happy to provide tips on the best times/routes. Once you have booked, our partner will take care of your airport transfers.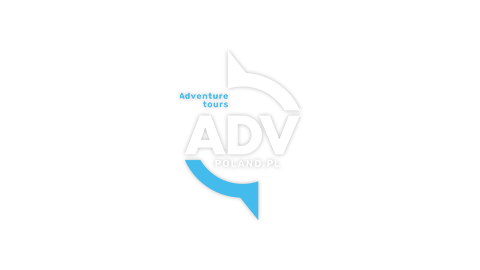 Organising partner
The Panorama Tour through the Caucasus is organised by our partner ADVPoland.
The company was founded over 10 years ago based on the idea of travelling to the most interesting places in Europe and the world by motorbike. The team wanted to share the fabulous experience of motorcycling tours with others, too. Over thousands of miles on two wheels, they have often asked themselves how they could make motorcycling trips more popular and as attractive as possible. ADVPoland endeavours to use the available time to the utmost, so that you can see and experience as much as possible. After years of travelling, they know exactly how to do this!
Questions or feedback?
How can we help you?
How can we get in touch?
Please enter a valid email address.
*Mandatory
Thank you for getting in touch.
We will answer your message as soon as possible.