Panoramic Caucasus Routes
Wild and undiscovered: Georgia is a country rich in mystical landscapes and characterized by a warm hospitable culture.
Experience Georgia on two wheels
8 days off the beaten path
A motorcycle trip around Georgia on the latest BMW models is an amazing adventure in the Caucasus Mountains! An adventure rich in different picturesque routes, the famous Georgian Military Road among them. The amazing hospitality of Georgians and feasting until the morning will offer you the great opportunity to taste the culture. If you want to travel back in time and get to know a completely different land, famous for its climatic towns, an aura of mystery and inaccessibility, and unspoiled nature - Georgia will be the best choice.
---
This is what is waiting for you
The tour in a nutshell
7 days and 1,800 km of unforgettable asphalt routes await you in Georgia, on the latest models of BMW GS motorcycles - BMW R 1250 GS or F 850 GS. The best known of all roads – the scenic Georgian Military Road and routes in the Caucasus Mountains. In addition, you will rest in the best local 4* hotels with a special atmosphere of the region and breakfast included in the price. On the route you will experience the taste of Georgian cuisine and lots of local attractions.
Maximum of enjoyment
Our priority is to provide you with maximum attractions and positive impressions that match your motorcycle skills. Each route has been carefully selected and planned in detail. It is self-evident that the level of difficulty will be adjusted to your expectations and qualifications. Motorcycle adventures are fun and pleasure above all!
BMW Motorrad-certified tour guides
With us you are always accompanied by BMW Motorrad certified guides. They are always together with the group, happy to help and advise to ensure that you can enjoy the journey in a relaxed way.
Services included
8 days support on-site
7 nights' accommodation including breakfast
Airport shuttle on arrival and departure day (free with suggested flight)
Guidance by BMW Motorrad-certified tour guides
Support bus for technical support and luggage transport
Welcome package
Health insurance
Lunch, dinner, beverages, airline tickets, cancellation insurance, local guides while exploring the cities, fuel and all services not listed above are not included.
Additionally available options
Motorbikes for rent:
BMW F 850 GS: no surcharge
BMW R 1250 GS: 100 €
BMW R 1250 GS Adventure: 150 €
Single room surcharge: 400 €
Passenger surcharge: 900 €
---
Itinerary
Day 1
Arrival in Tbilisi: From Tbilisi airport you will be picked up by our transfer. At the exit from the terminal, a driver will be waiting for you with the logo and the name of our company: ADVPoland. The driver will pick up all participants who arrived on the flight and drive them to the hotel. After the check-in, the reserved motorbikes will be given to the participants.
Day 2

Tbilisi - Alchaciche (280 km): There is a beautiful route ahead of you, away from the hustle and bustle. You will feel the atmosphere of the real Georgia, far from civilization, famous for its pastures, vineyards and unpolluted landscapes. The biggest attraction of the day, apart from the motorcycle route, will be Vardzia - a huge medieval city carved out of the rock.
Day 3
Akhaltsikhe - Batumi (170 km): Serpentines, chasms, crossings over bridges and sometimes gravel paths will allow you to feel the atmosphere of a real adventure. The proposed route is quite a motorcycle challenge but even a beginner motorcyclist can easily handle. For those who want to ride more, there is another path through Borjomi and Kobuleti (approx. 120 km longer than the standard route).
Day 4
Batumi - Mestia (270 km): The day starts in Batumi - a famous resort located on the Black Sea. This one is called by many "Georgian Las Vegas". You will travel along the sea route towards Poti (famous for its largest Georgian port) and then, departing from the coast, you will head towards the mountain land of Svanetia. It offers amazing views of the High Caucasus and the monumental Mount Ushba (4,710 m above sea level). Overnight is planned in Mestia.
Day 5
Mestia - Kutaisi (250 km): A scenic journey awaits you, from Mestia - situated in the beautiful surroundings of the Caucasus Mountains, up to Kutaisi - a city in western Georgia on the Rioni River.
Day 6
Kutaisi - Kazbek (320 km): The next day starts with a short visit to Gori (the city where J. Stalin was born) and the world-famous Georgian Military Road. This road is the main route that crosses the Great Caucasus. It is a road of 220 km between the South and North Caucasus. 
Day 7
Kazbek - Tbilisi (150 km): A short, but very interesting section awaits you. A route which will take you to Tbilisi - the picturesquely situated capital of Georgia. There are many attractions waiting for you here. You will see the old town and its colorful monuments. In the evening you will feast with traditional music, wine and Georgian food.
Day 8
Departure day: The transfer from the hotel to the airport is scheduled approximately 3 hours before your departure. Our driver will pick you up from the hotel reception and drive you to the airport together with other participants of the trip. Now it's time to return home with new friendships and unforgettable memories.
Discover Georgia and the Caucasus
Frequently asked questions
Who is the organising partner of the trip?
The Caucasus Panoramic Routes tirp is an offer provided by ADVPoland. The Fuel For Life partner independently organises the experience and offers it to participants on their own behalf. All information about this offer, including details on prices, has been provided by the Fuel For Life partner.
Who do I contact if I have any questions?
The team of ADVPoland will be happy to help you with any questions you may have about The Caucasus Panoramic Routes. Simply get in touch with them using our request form or via email: kontakt@advpoland.pl
The Fuel For Life team will be happy to help you with any further questions you may have. You can reach us at: fuelforlife@bmw-motorrad.com
Can certain requirements regarding catering, allergies, etc. be taken into account?
Yes, of course. Simply include specifics in the contact form.
Can I ride my own motorcycle?
No, you can't, but it gets better: the BMW Motorrad model of your choice will be made available to you for the entire journey.
Is there a support vehicle for my luggage?
Yes – the support bus will be with us every step of the way, to carry luggage and to help in the event of an emergency.
We would recommend bringing soft travel bags instead of hard flight cases to ease this. All bikes are supplied with panniers and inner liners, so you can feel free to use these for the essentials each day.
Are flights included in the price?
No, you must make your own arrangements to arrive at the tour start in Tbilisi. However, we can advise you on when/where it is best to travel to help with this. Once you have booked these, we will arrange your airport transfers.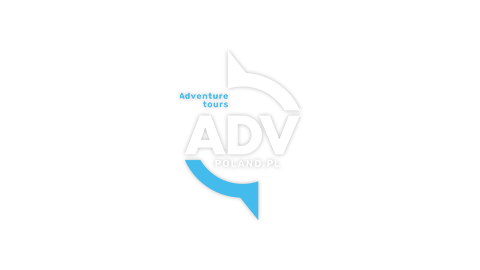 Organising partner
The Panoramic Caucasus tour is organized by our partner ADVPoland.
The company was born over 10 years ago out of love to travel by motorcycle to the most interesting places in Europe and in the world. The team also wanted to share with others this amazing experience of motorcycle journeys. Traveling thousands of kilometers on two wheels, they have often wondered how to popularize motorcycle trips and make them as attractive as possible. ADVPoland is looking for a way to make the most of the time allocated to them, to see and experience as much as possible. After years of traveling, they know exactly how to do it!