Adventure Training Weekend Sudetes
Combine one day off-road training with a 2-day ride-out in the beautiful area of the Sudetes and improve your off-road riding skills in the atmosphere of an amazing adventure!
3 days off-road training & ride-out in the Sudetes
Beautiful mountain views and wild nature
Are you willing to check your off-road skills and improve them in an amazing, professional atmosphere and breathtaking views of Sudetes? Then the Adventure Riding Weekend offers you the perfect combination of one day training and a 2-day off-road ride-out. The tour will take you to the most popular part of the Sudetes - Giant Mountains. Around Wałbrzyskie and Kamienna Mountains you will understand why this area is called the Land of Extinct Volcanoes. In addition, you will have the chance to visit historical palaces, romantic ruins and medieval castles. You will see Grodno Castle, cross the longest railway tunnel in Poland, ride along colorful lakes, Karpniki Castle, Palaces of Staniszów and Pakoszów as well as the Wang temple. With ADVPoland it may be off-road, but always tasty and comfortable!
---
This is what is waiting for you
1-day intense off-road training
The training on day one combines theory, exercises and qualified supervisor's advice. Our instructors prepare the track, show the correct exercise and allow you to practice while they are checking your progress. After that you will improve your current skills, which will give you better control over the motorcycle and will be useful during everyday driving, on asphalt and off it. You will focus on following skills: comfortable motorcycle control on any ground, overcoming ramps and other terrain obstacles, stable position on the motorcycle.
2-day off-road ride-out
The next two days, you have the opportunity to discover the Sudetes region on a BMW Motorrad bike. Thanks to your new acquired skills you are able to access undiscovered places and experience new possibilities. All the routes have been chosen to offer you the best offroad adventure. After these days, you will have gained confidence in offroad riding to perceive your next offroad adventure also as comfortable and enjoyable
BMW Motorrad certified instructors
From day one, a team of BMW Motorrad instructors will take care of you, certified by IAA (International Instructor Academy) and ITA (International Tourguide Academy). They have prepared a special track and training program for you based on the BMW Motorrad methodology. Each instructor takes care of maximum 6 riders to guarantee a personalized experience and best possible learning process. That way you can get the maximum out of the three days.
The best BMW Motorrad equipment
Going to Sudetes with ADVPoland, you will need a motorcycle that can handle gravel roads and off-road sections without major problems. Therefore, it is possible to rent a current BMW Motorrad motorcycle at ADVPoland. Perfectly prepared and fully equipped models BMW F 850 GS and BMW R 1250 GS await you. If you have an Adventure bike on your own and want to do the training and tour with your own bike, feel free to take it with you! You can choose model in advance.
Services included
3 nights' accommodation in a 4* hotel
Half board (including breakfasts and dinners)
Service bus support
Guidance and training by BMW Motorrad certified instructors and guides
Parking fees and local taxes
Beverages, drinks, cancellation insurance, fuel and all services not listed above are not included.
Additionally available options
Motorbikes for rent:
BMW F 850 GS: 100 €
BMW R 1250 GS: 130 €
Single room surcharge: 200 €
---
Itinerary
Day 1
Arrival & welcome dinner
Day 2
The second day of the Adventure Training Weekend is an intense day during which you will acquire the necessary knowledge and skills in off-road riding. After a briefing, an introduction to the equipment and a warm-up on the asphalt road, you will learn the theory of off-road riding techniques under the supervision of a certified instructor.
Day 3
Off-road, but comfortable! The day after the training, you will have the opportunity to test your new skills! We set off for the Sudetes, where two attractive routes are waiting for you! We leave the asphalt roads behind, focusing mainly on gravel, forest and mountain trails. With us you will ride not well-known but very picturesque routes! In addition, certified instructors will take care of your comfort and safety, without forcing you to do extreme jumps and climbs.
Day 4
The last day will perfectly connect to the day before and the guides will lead you further through beautiful mountain views and wild nature in the most popular part of the Sudetes. Coming back to hotel is planned for 4 PM and then all group are coming home.
Discover the undiscovered
Frequently asked questions
Who is the organising partner of the Adventure Training Weekend?
The Adventure Training Weekend is an offer provided by ADVPoland. The Fuel For Life partner independently organises the experience and offers it to participants on their own behalf. All information about this offer, including details on prices, has been provided by the Fuel For Life partner.
Who do I contact if I have any questions?
The team of ADVPoland will be happy to help you with any questions you may have about The Adventure Training Weekend. Simply get in touch with them using our request form or via email: kontakt@advpoland.pl
The Fuel For Life team will be happy to help you with any further questions you may have. You can reach us at: fuelforlife@bmw-motorrad.com
Can certain requirements regarding catering, allergies, etc. be taken into account?
Yes, of course. Simply include specifics in the contact form.
Can I ride my own motorcycle?
Yes. If you feel most comfortable on your own motorcycle, you also have the chance to take part in the Adventure Training Weekend with your own bike. Please be aware that this is an offroad training and offroad ride out which requires an appropriately equipped motorcycle. If you plan to take part with your own motorcycle, please provide this information when contacting us for the first time.
Can I hire protective equipment?
Unfortunately, we are unable to provide this. All riders must supply their own protective riding equipment.
Is there a support vehicle for my luggage?
Support vehicle for luggage is not needed. You stay at the same hotel for all trip.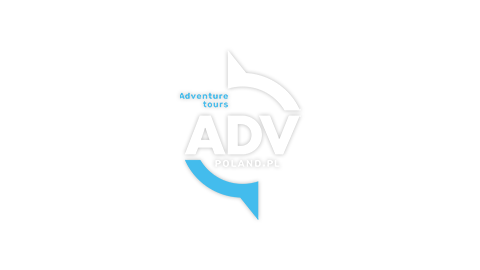 Organising partner
The Adventure Training Weekend Sudetes is organized by our partner ADVPoland.
The company was born over 10 years ago out of love to travel by motorcycle to the most interesting places in Europe and in the world. The team also wanted to share with others this amazing experience of motorcycle journeys. Traveling thousands of kilometers on two wheels, they have often wondered how to popularize motorcycle trips and make them as attractive as possible. ADVPoland is looking for a way to make the most of the time allocated to them, to see and experience as much as possible. After years of traveling, they know exactly how to do it!
Questions or feedback?
How can we help you?
How can we get in touch?
Please enter a valid email address.
*Mandatory
Thank you for getting in touch.
We will answer your message as soon as possible.