The Circuito de Cartagena
Enjoy a 3-day racetrack training session under the Spanish sun.
The Circuito de Cartagena
Experience it on the BMW S 1000 RR
The legendary Circuito de Cartagena racing circuit was built in 1990, and it has been upgraded several times. In 2007, the 5th European Motorcycle Championship was held here. This race track's special feature is that races can also be held in the dark, as it is equipped with a specially designed floodlight system. It has an overall length of 3,506 kilometres, 18 bends and a 12-metre-long finish straight, so every racing fan gets their money's worth.
---
This is what is waiting for you
All-round care
Just turn up and join in with one of our race track training sessions. Our partner will provide you with the latest BMW S 1000 RR. Mechatronics technicians take care of petrol, tyres and everything else so you can get on the bike straight away. This allows you to focus on you and your training as much as possible. Travel with just your rider's equipment - or borrow it - the rest is taken care of by our partner.
Analysis of your training progress
All your training progress is precisely documented to guarantee the best possible improvement. A video analysis including debriefing with an experienced instructor will help you to continue to develop your skills.
Training process
The training programme consists of combined theory and practical elements, with the theoretical knowledge shared between the individual then directly implemented and practised on the track.
Not only will your instructor guide you expertly and professionally through our intensive training, but will also be happy to advise and assist you before and after the actual driving time (5 - 6 goes per day).
Small groups with the best support

Small groups of a maximum of 3 participants guarantee you the best possible support. This means that our experienced instructors are able to respond individually to your driving skills.

Services included
Transfers from Alicante airport to your hotel
Transfers from hotel to the race track and back
4 nights in a hotel, breakfast included

1 shared dinner in a typical Spanish atmosphere
Snack catering
3 days of intensive training with the current BMW S 1000 RR
Start fee
Combined theoretical and practical training
Video analysis and timing
Support from instructors in small groups (max. 3 participants)
approx. 5 – 6 goes per day on the new BMW S 1000 RR
Petrol
Metzeler K3 tyres*
Tyre heater
Pit area
Mechanics prepare the motorcycle for the next circuit or take it back after the circuit, refuel it and place it on paddock stands and tyre heaters
Flights to Alicante are not included.

Additional options available
Deductible reduced to €2,500 for 3 days: €180
Complete rider's equipment (consisting of leather combo suit, helmet, boots, gloves) for 3 days: €298.50 (by prior request only)
Leather combo suit for 3 days: €223.50 (by prior request only)
Slicks and rain tyres: €300 for 3 days (by prior request only)
Accident insurance for 3 days: €54 (by prior request only)

Season finale under the Spanish sun
Frequently asked questions
How do I book a FUEL FOR LIFE experience?
Are you interested in a special experience? Then send your request via "SEND YOUR REQUEST NOW". You will find the button at the top right. Now enter your contact details.
In the overview that follows, you can specify the options that are suitable for you from the services offered. Our implementing partner will soon prepare an offer tailored to your requirements and will be happy to answer any further questions you may have.
Please note that sending your request to our partner is not yet a fixed booking. Any booking will be confirmed directly between you and our partner in the next step.
Who is organising this event?
This offer is organised by our partner MotoRacingSchool. Our partner organises the experience independently and offers it to the participants on their own behalf. All information on this offer, including pricing, has been provided by our FUEL FOR LIFE partner.
Who should I contact if I have any questions?
The team at our partners TWTMoto GmbH will be happy to help you with any questions you may have about the offer. You can contact our partner at the following e-mail address: info@moto-racingschool.com
 
We at the FUEL FOR LIFE team are also happy to help. You can contact us at the following e-mail address: fuelforlife@bmw-motorrad.com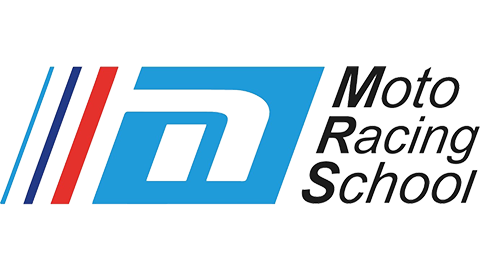 Organising partner
The Sachsenring training is conducted by the authorised BMW Motorrad Retailer MotoRacingSchool.
Our partner offers you a racing experience and driver training in a professional environment in a family-friendly atmosphere. Whether you are a beginner, hobby racer or experienced racing driver, the MotoRacingSchool team offers you professional, intensive training tailored to your needs.
Questions or feedback?
How can we help you?
How can we get in touch?
Please enter a valid email address.
*Mandatory
Thank you for getting in touch.
We will answer your message as soon as possible.