Off-road fun during an exceptional training course
Explore the Enduro Park Lastours in Southern France and improve your off-road skills in two days of intensive training.
In the heart of vineyards and olive trees
2 days comprehensive off-road training course
The site of Château de Lastours is a unique place of almost of 1,000 hectares with 90 kilometers of private tracks. All this is enhanced by magnificent panoramas, vineyards and olive trees. Enjoy riding in this charming nature.
---
This is what is waiting for you
A passionate Team 
Our certified and passionate instructors will do their best to make your experience unforgettable. During the two training days they will be always by your side if you need them and provide you with the best tips and tricks.
Accessible for all skill levels 
We adapt our program to you!
Participants are divided into three separate skill level groups to allow everybody moving at their own pace without pressure and frustration. Small groups of 5 will be supported by their own professional instructor to guarantee you the best advice. 
Private training area with exceptional views 
The greatest asset of the Enduro Park Lastours remains, without a doubt, the terrain. An immense private land with 1,000 hectares and different training areas, 90 kilometers of private tracks, private access to reach the sea and exceptional views. You will also find everything you need at the area like accommodation options, a restaurant, changing rooms, showers and more. 
The taste of motorcycling and wines 
During the day you can enjoy riding in the heart of vineyards. Afterwards our partner also offers you to taste the famous wines of the province and you can take a moment of debriefing and conviviality together with the instructors. 
Services included
Off-road training at the Enduro park Lastours
Support of certified off-road instructors 
2x lunch and 1x dinner at the restaurant
Coffee and pastries every morning
Coffee and soft drinks (juices, sodas, water) 
Wine tasting 
Certificate and goodies 
Additionally available options 
BMW R 1250 GS or GS Adventure for 2 days: 270 € (petrol included)
BMW F 750 GS or F 850 GS for 2 days: 220 € (petrol included)
Rental gear, full equipment for 2 days (except helmet and gloves): 100 €
Accommodation: 110 € per night (+ 15 € for breakfast)
---
Itinerary
Day 1 
First half of day one comprises slow-speed handling training at the park according to BMW Motorrad IIA regulations and also emergency brake exercise. The second half will already focus on long up- and downhills, single trails; depending on the skill level drift training can be added. You'll ride to the highest point of our area, the wind turbines park. 
Day 2
Warm-up, followed by a more technical ride on the slopes of the area. After lunch, the itinerary will take you on beautiful panoramic views towards the beach where you will have the opportunity to go riding on the sand. 
Frequently asked questions
How can I book a Fuel For Life experience?
If you are interested in one of our experiences or have any questions, don't hesitate to send a request now. If you click the button on the top right you will have the chance to see an overview of the offered services, select your desired options and send this information to our organizing partner. The team will approach you shortly with an official offer put together individually according to your wishes and will be ready to answer all your questions. 
Please note: the request for offer form does not represent a fix booking. The booking will be made directly between you and our partner only in the next step.
Who do I contact if I have any questions?
Enduro park Lastours team will be happy to help you with any questions you may have about the training. You can contact us at : communication@enduro-park.fr
The Fuel For Life team will be happy to help you with any further questions you may have. You can reach us at: fuelforlife@bmw-motorrad.com
I have a young license, can I still participate in the training?
Yes of course, we offer a BMW F 850 GS and BMW F 750 GS clamped for our young licenses.
I want to come with someone, is there a way to bring someone with me?
Yes no problem, the person of your choice can be present with you during meals and on some activities. There will be additional costs for your partner. Please use the option "bring your non-riding partner / guest" in your request.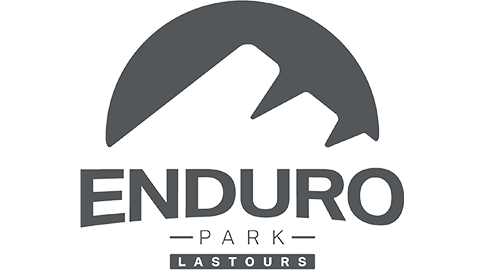 Operating partner
The Enduro Off-road Training France is organized by our BMW Motorrad partner Enduro Park Lastours.

Our official partner and his off-road park is located in Portel-des Corbières, France. With almost 1,000 hectares and 90 kilometers of private tracks the riding area offers you an incredible off-road experience for trainings of all skill levels. 
Learn to master your bike with the expert advice of our certified instructors. The goal? Be comfortable in all circumstances, on all terrains, and always in a good mood!
Questions or feedback?
How can we help you?
How can we get in touch?
Please enter a valid email address.
*Mandatory
Thank you for getting in touch.
We will answer your message as soon as possible.