Intermediate Off-Road Riding Weekend
Explore South Africa's countryside and improve your off-road skills to become a safer motorcycle rider.
We lead where others follow...
Get the skill to overcome obstacles; the confidence to embrace adventure
JOY is knowing you can follow the trail, wherever it leads. Join us for a weekend of thrills, learning and laughing! At the Country Trax off-road riding academy in Mpumalanga, you will discover South Africa's countryside, while improving your riding technique on wheels in a three-day training. BMW Motorrad-certified instructors support you with their knowledge and help to make your experience unique.
---
This is what is waiting for you
Certified BMW Motorrad IIA instructors
With over 18 years of experience, we have refined the content of our presentation to confidently keep our promise. Our focus is on the rider, then the training, then the motorcycle. Small groups between six and eight riders per instructor guarantee the best support. This ensures a hands-on approach, with lots of individual attention. 14 of our instructors are internationally BMW Motorrad Rider Academy accredited off-road instructors, offering you world class adventure bike training, as well as enduro bike training.
Double your skills and halve your fears
The three-day intermediate off-road riding course is a natural progression from the introduction course. Its steady learning curve builds confidence; encouraging you to gradually push boundaries in a controlled environment. All aspects of off-road riding are covered, from an improved understanding of the fundamentals to overcoming obstacles and riding sand. With up to 30 exercises, you are guaranteed to leave as a safer and more competent rider – able to enjoy any off-road adventure at any time!
You will learn
Important theory on off-road riding and motorcycling in general. In-depth discussions on protective clothing, tyre pressure, troubleshooting etc. General bike maintenance. Balance exercises. Overcoming obstacles such as thick sand, water, logs & holes in the road, uphills & downhills etc. Emergency braking. And LOTS more!
Services included
Off-road intermediate training at Country TRAX, Amersfoort
BMW IIA certified off-road instructor
Over 30 exercises
Breakfast, lunch, dinner
Accommodation on premises shared with other riders
 Additionally available options
BMW R 1200 GS for the duration of the training incl. petrol: 452.17 €

Single room surcharge: 13.10 €

Pillion surcharge: 147.08 €

Accommodation incl. dinner one day before training: 74.84 €

Accompanying person (spectator, not participating in motorcycling activities) joining Friday morning: 147.08 €

Accompanying person (spectator, not participating in motorcycling activities) joining day before training: 175.77 €
---
Itinerary
Day 1
In our intermediate off-road riding weekend, the first day will consist of theory and practical exercises like explaining the bike, walking, balancing, and picking up the bike. Lane changing, U-turns and parallel logs to name a few.
Day 2
The second day will consist of explanations, demonstrations and practical exercises like towing the bike, jumping the log and emergency braking etc.
Day 3
On your last day at CountryTRAX you will drive along an oval track of 6.5 km including water crossing, and many more exciting exercises that will be conducted. You will also get feedback provided by our certificated BMW Motorrad instructors as well as a certificate for your participation. After three exciting days you will leave South Africa with new riding skills and unforgettable moments in your suitcase.
Frequently asked questions
How can I book a Fuel For Life experience?
Click on the training you are interested in
Find out about the details
Enter your details and booking preferences
We will then send a contact form to our operating partner who will contact you with the offer tailored to your requirements
The training course is organised by our partner Country TRAX International. The Fuel For Life partner independently organises the experience and offers it to participants on their own behalf. All information about this offer, including details on prices, has been provided by the Fuel For Life partner.
In which language are training sessions held?
Courses are held in English.
Can I ride my own motorcycle?
It goes without saying that anyone who prefers to ride their own motorcycle rather than a rented BMW R 1200 GS can do so. We can, if necessary, also take care of transporting the motorcycle. If you plan to take part with your own motorcycle, please provide this information when contacting us for the first time.
What motorcycle may I train on?
Any brand motorcycle, but preferably made for off-road riding / adventure. You have also the option to rent a BMW R 1200 GS for the duration of the training.
Is there accommodation on the facility?
Yes, no tent is required.
What skill do I need for intermediate training?
Preferably introduction to off-road course completed.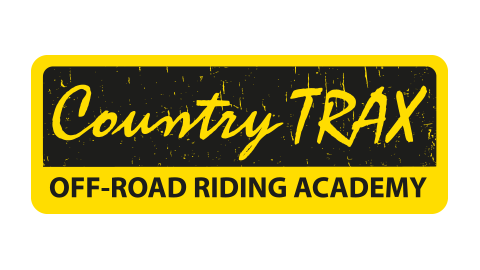 Organising partner
The intermediate off-road riding weekend is organized by our partner Country TRAX International.
The 600-hectare Country Trax site is situated near Amersfoort in Mpumalanga. The location has been specially designed and prepared for off-road trainings of the highest standard by the owner Jan du Toit.
Country Trax off-road riding academy is an internationally recognized motorcycle rider training school, with various academies throughout South Africa offering training courses to riders of all makes of Adventure / Dual Sport and Off-Road / Enduro motorcycles.
Questions or feedback?
How can we help you?
How can we get in touch?
Please enter a valid email address.
*Mandatory
Thank you for getting in touch.
We will answer your message as soon as possible.