Train & Ride Advanced
Experience the BMW R 1250 GS as an advanced off-road rider in rough terrain and improve your skills beyond the boundaries of the road.
Ambitious off-road training course in Malaga
Perfect your off-road skills with experienced instructors
The advanced training course is intended for confident riders who have already gained off-road experience. Whether you've already taken part in off-road training courses or have enough off-road riding experience on adventure bikes, our demanding advanced off-road training course will take you to the next level. You'll practice riverbed riding, loose gravel, long ascents and descents, and water crossings to improve your skills. The first day starts with a day of training at the Enduropark Andalusia, followed by an off-road round through the Sierra de las Nieves with sectional training to reinforce what you have learned. Get ready to take your off-road skills to the next level and enjoy an unforgettable off-road ride through the breathtaking Andalusian countryside!
---
This is what is what awaits you
Certified BMW Motorrad IIA instructors
All the instructors at the Enduropark Andalusia are certified BMW Motorrad IIA instructors. Many of them are former GS Trophy marshals and/or have ridden through various parts of the world. Their experience makes them great instructors with a keen eye for off-road riding techniques as well as tips and tricks that only extensive experience in off-road riding can provide.
Limitless off-road riding in Andalusia
Unlike other European countries, Southern Spain still has a lot of off-road trails and tracks to offer, giving you the opportunity to explore the area on a GS! After the first training day at the Enduropark, the instructors will take you for an off-road ride with some sectional training.
Ride during the European winter season in Andalusia!
With 300 days of sunshine per year, Andalusia's prime advantage is its climate, offering ideal weather conditions for off-road riding all year round, especially during the European winter season. In Andalusia you ride from October to May!
Services included
Off-road training at the Enduropark Andalusia
Sectional training on the riding day

BMW IIA certified off-road instructor
2 lunches
Enduropark Andalusia goodie
Additionally available options
BMW R 1250 GS for 2 days incl. petrol: EUR 260

Rental gear, full equipment for 2 days (only available when requested upfront): EUR 90
Third riding day (own bike EUR 200 / rental bike EUR 330)
---
Itinerary
Day 1
On the first day, your off-road adventure starts with slow-speed handling training in the park that complies with BMW Motorrad IIA regulations. During the second half of the day, it's time to hit the loose gravel and practice long ascents and descents, single trails and possibly even drift training, depending on how well you do.
Day 2
On the second day, your off-road journey through the region's rivers, mountain ranges and trails starts. Here you'll apply all the techniques you learned the day before. Experienced instructors are always there to help you and give you valuable tips on how to overcome potential obstacles.
Day 3 (optional)
After your 2-day off-road training course, you have the option to add another riding day to explore the Andalusian outback and improve your skills even further. Your instructor know the group's abilities and chooses routes accordingly. It's a great opportunity to round off a fantastic off-road weekend in style.
Find off-road inspiration
Frequently asked questions
How can I book a FUEL FOR LIFE experience?
Are you interested in a special experience? Then send your request via "SEND REQUEST NOW". You will find the button in the upper right corner. Now fill in your contact details.
In the following overview, you can choose the options that suit you best from the offered services. Our executing partner will promptly provide you with an offer tailored to your wishes and will be happy to answer any further questions you may have.
Please note that your request to our partner is not yet a confirmed booking. The booking takes place in the next step directly between you and our partner.
Who is the organising partner?
The offer is organised by our partner Enduropark Andalusia. Our partner organises the experience independently and offers it to participants on their own behalf. All information about this offer, including pricing, was provided by our FUEL FOR LIFE partner.
Who do I contact if I have any questions?
The team at our partner Enduropark Andalusia will be happy to help you with any questions you may have about the offer. You can contact our partner at the following email address: info@enduroparkandalusia.com
 
We, the FUEL FOR LIFE team, are also happy to help you. You can reach us at the following email address: fuelforlife@bmw-motorrad.com
Which physical or athletic demands must I meet?
The training course is aimed at advanced off-road riders, so you have to be confident with off-roading basics. Either you have participated in an off-road training course before, or you have sufficient off-road riding experience on adventure bikes. Also, you have to be physically able to intensively ride and train over the period of two full days.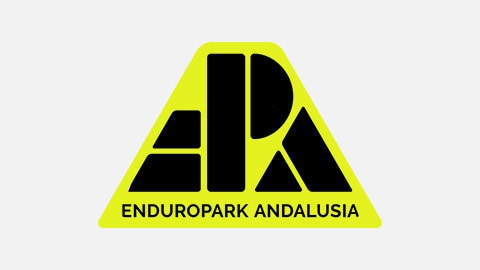 Organising partner
Enduropark Andalusia is the official partner of BMW Motorrad, organising agency for the Int. GS Trophy 2022 in Albania, and it offers a wide variety of off-road programmes.
The off-road training center is located near Málaga in Southern Spain, offering the perfect weather conditions for off-road riding during the winter in Europe.
Many of the instructors have extensive experience in instructing and off-road riding, amongst other things, as marshals for previous GS Trophies in locations like New Zealand and Mongolia.
Questions or feedback?
How can we help you?
How can we get in touch?
Please enter a valid email address.
*Mandatory
Thank you for getting in touch.
We will answer your message as soon as possible.