Train & Ride Advanced
Experience the BMW R 1250 GS as an advanced off-road rider in rough terrain and improve your skills beyond off-road boundaries.
Two-day advanced off-road training course
at the Enduropark in Málaga, Spain
The 2-day advanced training course combined with a nice off-road ride-out through the Sierra de las Nieves will take your off-road skills to the next level. Being an advanced rider, you should be confident when riding off-road. Either you have participated in an off-road training before, or you have sufficient off-road riding experience on adventure bikes. Be prepared to practice riverbed riding, loose gravel, long up- and down-hills as well as water crossings during our challenging advanced rider training. After one training day in the Enduropark Andalusia, you will ride an off-road loop through the Sierra de las Nieves with section training to practice again what you have learnt before.
---
This is what is waiting for you
Certified BMW Motorrad IIA Instructors
All the instructors at the Enduropark Andalusia are certified BMW Motorrad IIA Instructors. Many of them are former GS Trophy Marshals and / or have ridden through various parts of the world. Their experience makes them great instructors with a keen eye on off-road riding techniques as well as tips and tricks that only extensive experience in off-road riding can provide.
Limitless off-road Riding in Andalusia
Unlike other European countries, Southern Spain still has a lot of off-road trails and tracks to offer and gives you the possibility of exploring the area on a GS! After the first training day at the Enduropark, our instructors take you for an off-road ride with some section training.
Ride during European wintertime in Andalusia!
With 300 days of sunshine per year, Andalusia's prime advantage is its climate, offering ideal weather conditions for off-road riding all year round, especially during the European winter season. In Andalusia we are riding from October to May!
Services included
Off-road Training in the Enduropark Andalusia
Section training on the riding day

BMW IIA certified off-road instructor
2 lunches
Enduropark Andalusia goodie
Additionally available options
BMW R 1250 GS for 2 days incl. petrol: 260€
Rental gear, full equipment for 2 days (only available when requested upfront): 90€
3rd riding day (own bike 200€ / rental bike 330€)
---
Itinerary
Day 1
First half of day 1 comprises of slow-speed handling training at the park according to BMW Motorrad IIA regulations. The second half will already focus on loose gravel (riverbed preparation), long up- and downhills, single trails, depending on the skill level drift training can be added.
Day 2
On day 2 we begin an off-road trip through rivers, mountain ranges and trails of the region and put to practice previously learnt techniques. Our instructors will always be on hand to give you tips and help you tackle any possible obstacles.
Day 3 (optional)
After your 2 days training program you can add another riding day to enjoy the Andalusian backcountry and put your learnt skills into practice even more. Your instructors already know the skills of the group and will select the routes accordingly. It is a great fun to finish off a fantastic off-road riding weekend.
Beyond off-road boundaries
Frequently asked questions
How can I book a Fuel For Life experience?
If you are interested in one of our experiences or have any questions, don't hesitate to send a request now. If you click the button on the top right you will have the chance to see an overview of the offered services, select your desired options and send this information to our organising partner. The team will approach you shortly with an official offer put together individually according to your wishes and will be ready to answer all your questions.
Please note: the request for offer form does not represent a fix booking. The booking will be made directly between you and our partner only in the next step.
Who is the organising partner of Ride & Train?
Ride & Train is an offer provided by the Enduropark Andalusia. The Fuel For Life partner independently organises the experience and offers it to participants on their own behalf. All information about this offer, including details on prices, has been provided by the Fuel For Life partner.
Who do I contact if I have any questions?
Enduropark Andalusia's team will be happy to help you with any questions you may have about the training. Simply get in touch with them using our request form.
The Fuel For Life team will be happy to help you with any further questions you may have. You can reach us at: fuelforlife@bmw-motorrad.com
Which physical or athletic demands must I meet?
The training is aimed at advanced off-road riders, so you have to be confident with off-road basics. Either you have participated in an off-road training before, or you have sufficient off-road riding experience on adventure bikes. Also, you have to be physically able to intensively ride and train over the period of two full days.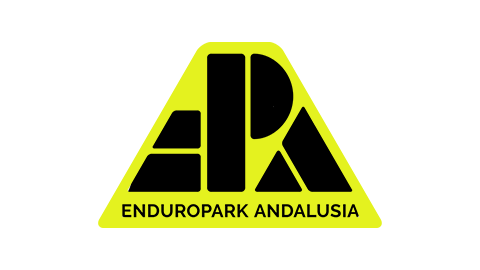 Organising partner
The Enduropark Andalusia, official partner of BMW Motorrad and sportive agency of the Int. GS Trophy 2022 in Albania, offers a wide variety of off-road programs.
The off-road training center is located near Málaga in Southern Spain, offering the perfect weather conditions for off-road riding during wintertime in Europe.
Many of the instructors have extensive experience in instructing and off-road riding, amongst others as Marshals on former GS Trophies, such as New Zealand and Mongolia.