10 Nations Balkans Extreme Tour
Experience 10 nations by motorbike on your 14-day motorbike tour from Greece to Germany.
On-road through 10 nations
Picturesque coastal roads along the Mediterranean, paired with spectacular mountain landscapes
You can start your fantastic motorcycle tour on the island of Corfu with our partner TWTMoto. Take the ferry to the mainland and explore spectacular landscapes. In Albania, you will visit the start and end point of the Int. GS Trophy 2022. This special motorcycle route shows you the most beautiful nations of the Balkans, such as Montenegro, Croatia and Slovenia. Drive through the heart of the Dolomites across Italy via winding Alpine passes and enjoy the breathtaking mountain scenery. Finally, you will continue on to Munich via the beautiful city of Innsbruck. This is where your journey ends.
---
This is what you can look forward to
Special hospitality and breathtaking landscape
Drive through 10 nations on this unforgettable motorbike tour from Greece to Germany. From the sun-kissed coasts of Greece, to the wild mountain landscapes of Montenegro. A fascinating mix of culture, nature and history awaits you. Drive along winding and challenging roads, as well as straight and relaxing routes. Discover different countries with unique hospitality.
Authentic journey full of discoveries
From historic towns on the Mediterranean, to pristine mountain villages in the Balkans, every stage of your journey will give you new perspectives and insights into the wonderful nations on your adventure. Experience a unique mix, with the freedom to enjoy the journey on a motorbike.
Services included
Airport transfer on the day of arrival and departure (Corfu/Munich)

13 nights with breakfast and 12 dinners

Motorbike rental (incl. free kilometres and liability insurance)

Certified BMW Motorrad tour guide on the motorbike (English) per 12 passengers  

Luggage transport in the escort vehicle 

Trip information, road map
All other services not listed, such as flights, petrol, tolls, entry fees, personal expenses (drinks, snacks, lunch) and tips, are not included. 
Additionally available options
Instead of the BMW F 750 GS, you also have the option of renting your dream motorbike from our partner's BMW Motorrad fleet.
BMW F 850 GS: € 100

BMW R 1250 GS, BMW R 1250 R: € 400

BMW R 1250 GS Adventure, BMW R 1250 RT, BMW S 1000 XR: € 500

Passenger: € 5,490 

Single room surcharge: € 790 
---
Itinerary
Day 1 – Day 4 
Greece/North Macedonia 
On the first day of your trip, you will explore the beautiful island of Corfu by motorbike. Take the ferry across the mainland and explore Meteora with its floating monasteries built on uniquely shaped rock structures. After leaving Greece and travelling to North Macedonia, one of the oldest lakes on earth awaits you: Lake Ohrid.
Day 5 – Day 7 
Albania/Montenegro/Bosnia/Croatia 
This stage will take you further through picturesque Albania, the Int. GS Trophy location 2022. Travelling on to Montenegro, you will experience the untouched nature and rich history on your motorbike. You will drive to Split, Croatia, along the Adriatic coast.
Day 8 – 10
Croatia/Slovenia 
Take your time and discover Split on the Dalmatian coast by motorbike or on foot. Numerous bars and cafes invite you to linger. Then we continue along the beautiful Adriatic coast road to Slovenia, with a detour to the Plitvice Lakes.
Day 12 – 14 
Italy/Austria/Germany 
From Slovenia, the motorbike tour continues to Italy. You will drive through the idyllic Alpine village of Cortina d'Ampezzo through the impressive landscapes of the Dolomites, which have been declared a UNESCO World Heritage Site. Spectacular and above all winding roads, the most beautiful of the region, await you. Your route will take you on to the capital city of Tyrol, Innsbruck. Here, you can once again enjoy the Austrian Alps before heading to the capital city with a heart, Munich, where your tour ends.

Wonderful tour through 10 nations
Frequently asked questions
How can I book a FUEL FOR LIFE Experience?
Are you interested in a special experience? Then send your request via "SEND YOUR REQUEST NOW". You will find the button at the top right. Now enter your contact details.
In the overview that follows, you can specify the options that are suitable for you from the services offered. Our implementing partner will soon prepare an offer tailored to your requirements and will be happy to answer any further questions you may have.
Please note that sending your request to our partner is not yet a fixed booking. Any booking will be confirmed directly between you and our partner in the next step.
Who is the organiser of the trip?
The offer is organised by our partner TWTMoto GmbH. Our partner organises the experience independently and offers it to the participants on their own behalf. All information on this offer, including pricing, has been provided by our FUEL FOR LIFE partner.
Who should I contact if I have any questions?
The team at our partner TWTMoto GmbH will be happy to help you with any questions you may have about the offer. You can reach our partner at the following e-mail address: info@twtmoto.com
We, the FUEL FOR LIFE team, are also happy to help. You can reach us at the following e-mail address: fuelforlife@bmw-motorrad.com
Will I take part with my own motorbike?
You can choose your desired motorbike from our partner's BMW Motorrad fleet.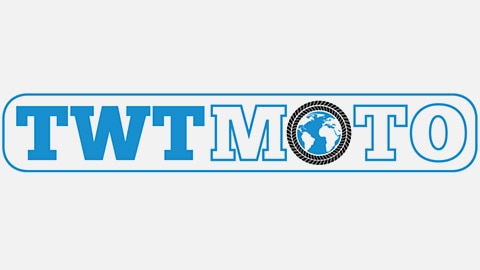 Organising partner
TWTMoto GmbH is an official BMW Motorrad tour partner. All guides and instructors are certified and meet the highest BMW standards. They have been certified by the BMW Motorrad International Tour Guide Academy (ITA) and the International Instructor Academy (IIA). TWTMoto is headquartered in the heart of the Alps. They know every pass and have been riding through the Alps on motorbikes for more than 20 years. Our partner specialises in tours and training in Europe. The team's enthusiasm for travel is combined with extensive knowledge and experience, creating the perfect conditions for travelling to the most beautiful places in the world. Whether on-road/off-road tours or on-road/off-road training sessions, our partner will show you the world on a motorbike.
Questions or feedback?
How can we help you?
How can we get in touch?
Please enter a valid email address.
*Mandatory
Thank you for getting in touch.
We will answer your message as soon as possible.