Stunning hills and orange groves
Discover the Algarve: A thrilling 8-day motorcycling expedition
A pure adrenaline rush motorcycling off-road along the breathtaking Algarve coast! Prepare to be enthralled by the gravel roads, thrilling river crossings and impressive mountain ridges on this 8-day tour. Hidden gems of the Algarve region are just waiting to be discovered. Each stage offers new challenges and breathtaking landscapes. With more than a decade of experience and individual tours heading out from a central hotel, our partner promises you an unforgettable adventure tailored precisely to your needs!
---
This is what is waiting for you
Warm-up – a day on fantastic asphalt
You'll start off on asphalt along some of the windiest roads there are. This is a great day to warm up, familiarise yourselves with the motorcycles, your surroundings, and your new riding buddies.
Off-road riding training included
New to off-road? Keen to brush up your basic knowledge? Or complete an advanced Hill Climb training course? Not a problem. A whole day of riding training on our partner's training ground is included in the tour and is tailored to each individual's level.
The level of difficulty increases throughout the tour
Over the course of the week, you will be riding on increasingly challenging and exciting roads. But don't worry, as our partner's tour guides and instructors will always be there to help with useful hints and advice to help everyone enjoy the rides to the full.
Certified BMW Motorrad instructors
Certified BMW Motorrad IIA and ITA instructors will assist with their knowledge and reveal some great tips and ideas to improve everyone's riding skills. All tour guides are trained in first aid to guarantee the highest possible levels of safety.
Inclusive services
Transfer to/from Faro/Algarve Airport
One day of off-road riding training (or an additional day of riding)
Five-day motorcycling adventure
Motorcycling support by three tour guides on motorcycles
Six-day rental of a BMW R 1300 GS

Motorcycle insurance
Fuel for your motorcycle
Spare motorcycle if required
Seven nights in a private room with bathroom
Breakfast, lunch and four dinners, coffee and snacks on all riding days
Support vehicles and drivers
Exclusives Algarve Mountain T-shirt

 Additionally available options
Insurance (without excess):  EUR 380

Bring your non-riding partner/guest: EUR 850 (including accommodation, breakfast, access to the spa and gym)
Day 1
Day 2
Day 3
Day 4
Day 5
Day 6
Day 7
Day 8
Arrival – Transfer from Algarve/Faro Airport, evening meal and information briefing

If you arrive early that day, we recommend the following: Explore the beautiful beaches directly adjacent to the resort. Explore the area. Supermarkets and restaurants are all within walking distance. In the evening there will be a group dinner at which the weekly schedule will be presented.
Approximately 8.00 – 16.30, Asphalt tour – Monchique

In the morning, our partner will initially provide a short introduction and present the motorcycles. Then you head north-east into the mountains north of Faro. The first stage is not too challenging, so that you can familiarise yourselves with your motorcycles and the Portuguese roads. The wonderful bends and curves start in the mountains. Apart from a few kilometres of light gravel in the morning, you will be riding on asphalt today. After lunch in Monchique, you continue on to the Fóia (902 metres above sea level). You pass magnificent cork oak plantations with a view of the Atlantic on your descent.
You have two options today:

If you have already ridden in Portugal several times in the past or feel like you would be in full control of your bike off-road, especially on steep climbs and descents, you might like to start your adventure tour today.

If you have not yet been on this tour or feel that you need to brush up your riding skills, our partner offers a riding training course on their training ground, about 20 km from the resort. The training ground includes large open spaces, hills of all sizes, river crossings and much more. In the morning, among other skills, participants will learn about riding position, picking up the motorcycle, braking technique and cornering. In the afternoon, the training focuses on how to safely ride uphill and downhill and cross rivers. A long and challenging day, but the techniques learned will learn will be of great benefit over the coming days.
Approximately 8.00 – 16.30, Adventure tour – Monchique

The tour leads north and past Silves before continuing on gravel. In the morning, the route passes through eucalyptus plantations, hence the name of the tour. Throughout the day, you will have plenty of opportunities to practise cornering. In the morning, coffee is served at Barragem de Odelouca, one of the many dams in the Algarve. After lunch in an old mill with a panoramic view, the route continues along slightly faster gravel roads and a cruising section through the picturesque village of Sao Marcos da Serra. Our partner can also offer some thrilling alternatives for anyone looking for even more challenges today.
Approximately 8.00 – 16.30, Adventure tour – Jump!

The more exciting part of this tour starts just north of our partner's training area (about 20 km from the resort). The route initially follows some technical and exciting roads through the Aquas Belas Valley. After a few kilometres of asphalt, you continue along slightly faster dirt roads through a few valleys further north. When you head south again, you have a fantastic view of Monchique and experience plenty of ascents and descents on the way back to the training ground – hence the reason why our partner called this route 'Jump!'. Even if it might be a slightly shorter day, our partner has a number of additional options for riders seeking even more excitement.

Back in Silves, you head for the coast and after an extended lunch break at our partner's favourite restaurant in Carvoeiro, you will ride past some of the most famous beaches in the Algarve. You return to the resort a little earlier today as our partner has planned a sociable evening activity for the group.
Approximately 8.00 – 16.30, Adventure tour – Lakes

One of the most varied days on the tour. You head off for a few kilometres through smaller villages and orange groves and then continue along wonderfully winding asphalt roads. After the first coffee break, you continue along gravel with exciting bends and curves near Rio Arade. This exciting adventure route follows the varied mountain and valley route northwards. After lunch, you can savour the ride through the lush valley landscape with several river crossings, possibly some mud and fantastic views. Of course, there are also many challenging options on this day for anyone seeking them.
Approximately 8.00 – 16.30, Adventure tour – Stupa

The route starts along a few kilometres of asphalt east of São Bartolomeu de Messines and then reaches some of the absolutely favourite sections. An active day on gravel with several challenging options awaits you. This day tour offers something of everything: thrilling river crossings, long winding gravel roads, steep hills, airy mountain ridges, and some of the best asphalt roads in Portugal. Before your adventure in Portugal comes to an end this time, you still have time to drink coffee and think about it at a very special place ...

Departure – check-out and transfer to Algarve/Faro Airport

Time flies by when you are having fun, and unfortunately you have now reached the end of this adventure. Some guests choose to head directly back to the airport. If you have more time, you can stay and enjoy the amenities of the resort and hopefully some sun and bright blue skies before returning home. Fortunately, our partner has a host of other tours for you to experience, so hopefully you'll be back soon.
GS adventure with breathtaking views of the Atlantic
Frequently asked questions
How can I book a FUEL FOR LIFE experience?
Simply use the contact form to send us your enquiry. To do this, use the "Send request now" button and enter your contact details.
Select the options that best suit your needs from the services offered in the following overview. Our partner providing the service will immediately submit an offer tailored to your wishes and will be happy to answer any further questions you may have.
Please note that submitting an enquiry to our partner does not constitute a confirmed booking. The booking will be confirmed directly between you and our partner in the next step.
Who is organising the tour?
The tour is provided by our partner Ride Nordic AB. Our partner will organise the experience independently and offer it to the group participants in its own name. All the information relating to this offering, including price information, was provided by our FUEL FOR LIFE partner.
Who should I contact if I have any questions?
If you have any questions about this offer, the Ride Nordic AB team would be glad to help. You can reach our partner at the following email address: info@ridenordic.com.
All the FUEL FOR LIFE team would also be happy to help you at any time. You can email us at the following address: fuelforlife@bmw-motorrad.com
Can I take part on the tour with my own motorcycle?
We regret that you cannot take part in this trip on your own motorcycle. However, our partner will provide you with the latest BMW R 1300 GS at no surcharge for the duration of the motorcycling trip.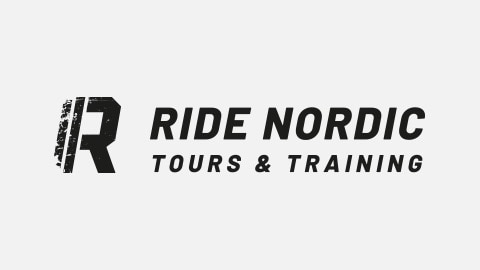 Organiser
The "Portugal – Algarve Mountains" tour is organised by our official BMW Motorrad partner Ride Nordic AB .
 
Our partner and their off-road riding training centre are located in Lidköping, Sweden.
The Ride Nordic AB team of instructors and tour guides has many years of experience with tours and motorcycling adventures. Ride Nordic AB has over 10 years of experience and organises adventure tours in Portugal as well as exclusive adventure tours in Iceland and Greece. The main focus of the tours is on experiencing rides on exciting roads in beautiful surroundings, but also on challenges and technical routes that strengthen the team spirit.
Questions or feedback?
How can we help you?
How can we get in touch?
Please enter a valid email address.
*Mandatory
Thank you for getting in touch.
We will answer your message as soon as possible.