BMW Motorrad Welt: Alps/Dolomites tour
+++ Coming soon. Our partner is currently planning the dates for 2024, so check back soon! +++
On-road tour over the Alps to Berlin
Your motorbike tour to the BMW Motorrad Welt
Our partner TWTMoto GmbH has come up with a very special tour to BMW Motorrad Welt in Berlin for you. You start your journey with a visit to BMW Welt and the BMW Museum in Munich. We travel along picturesque routes from Munich to Berlin. Experience a fantastic trip by motorbike together with your motorbike community. You'll ride in stages over the Dolomites, magnificent mountain passes and hairpin bends, on through the Czech Republic to Dresden, with Berlin as the final destination. Here you visit the BMW Motorrad Welt.
Coming soon
Our partner is currently planning the dates for 2024 to give you more unforgettable moments. Check back soon!
Services included
Airport transfer on the day of arrival/departure (Munich/Berlin)
8 overnight stays including breakfast and 7 evening meals
Rental motorbike BMW F 750 GS (including free mileage and liability insurance)
Luggage transported in the escort vehicle
Tour information with street map
Visit to BMW Motorrad Welt Berlin on the first opening day for visitors
Berlin city tour by motorbike
Not included are all other services not listed such as flights, petrol, tolls, entrance fees, personal expenses (drinks, snacks, lunch) and tip money.
Additionally options that can be booked
BMW F 850 GS:  EUR 200 extra
BMW F 900 XR: EUR 200 extra
BMW R 1250 GS: EUR 300 extra
BMW R 1250 R: EUR 300 extra
BMW R 1250 RS: EUR 300 extra
BMW R 1250 Adventure: EUR 500 extra
BMW R 1250 RT: EUR 500 extra
BMW K 1600 GT: EUR 700 extra
BMW K 1600 GTL: EUR 700 extra
Price per passenger: EUR 3,190 extra
Single room supplement: EUR 590 extra
Day 1
Day 2
Day 3
Day 4
Day 5
Day 6
Day 7
Day 8
Day 9
Arrival in Munich. You start your adventure tour with a visit to BMW Welt and the BMW Museum. Immerse yourself in the history of BMW.
Today you start your fantastic motorbike tour from Munich to Ortisei, directly to the fabulous Dolomites of Italy, some of which have been UNESCO World Heritage sites since 2009.
Enjoy the gargantuan mountain scenery during a rest day in Ortisei (Dolomites). Make this day whatever you want, everything is possible: a round of motorcycling through the breathtaking mountains of the Dolomites or a mountain hike with a cappuccino and a view over the Alps.
From Ortisei we continue to Kaprun. Kaprun is located directly near Zell am See and is a popular destination due to historical buildings such as Kaprun Castle.
Your tour today takes you from Kaprun to České Budějovice. The famous beer town in the Czech Republic invites you to explore and discover it by motorbike.
The route takes you from České Budějovice back to Germany, directly to Dresden. The Semperoper opera house is known as the symbol of Dresden, and it is worth stopping here.
Today is your last stage with our partner. From Dresden you continue with the motorbike group towards the German capital, Berlin.
Today you visit the new BMW Motorrad Welt in Berlin. You are one of the first visitors to the newly opened location. Here, BMW Motorrad combines product highlights with state-of-the-art vehicle technology. After visiting BMW Motorrad Welt, we'll show you the best highlights of Berlin on your motorbike.
After many wonderful impressions on your motorbike tour, beautiful landscapes, Berlin's highlights and new friends, our partner will bring you to Berlin Airport.
Impressions of the Dolomites tour
Frequently asked questions
How can I book a FUEL FOR LIFE experience?
Are you interested in a special experience? Then submit your query via "Send request now". The button can be found at the top right. Then fill in your contact details.
In the overview that follows, you can select the options you want from the services available. Our partner who is organising the tour will send you a quote in a timely manner that is tailored to suit your preferences, and they will be available to answer any further questions you may have.
Please note that submitting an enquiry to our partner does not constitute a firm booking. The booking will be confirmed directly between you and our partner in the next step.
Who is the organiser of the trip?
The service is organised by our partner TWTMoto GmbH. Our partner organises the experience independently and offers it to the participants in its own name. All of the information relating to this offering, including price information, was provided by our FUEL FOR LIFE partner.
Who should I contact if I have any questions?
Our partner TWTMoto GmbH has a team who will be happy to help answer any questions you may have about the tour. You can reach our partner at the following email address: info@twtmoto.com
We, the FUEL FOR LIFE team, are also at your disposal. You can reach us by email at the following address: fuelforlife@bmw-motorrad.com
Can I ride my own motorcycle?
You can select the motorcycle you prefer from our partner's fleet of BMW motorcycles.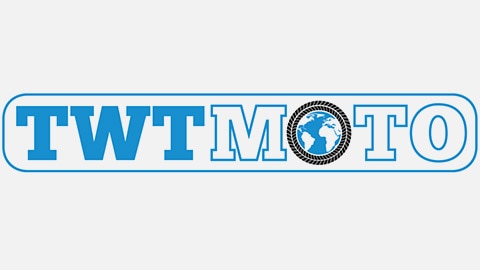 Organising partner
TWTMoto GmbH is an official BMW Motorrad tour partner. All guides and instructors are certified and meet the highest BMW standards. They have been certified by the BMW Motorrad International Tour Guide Academy (ITA) and the International Instructor Academy (IIA). TWTMoto's headquarters are in the middle of the Alps. They know every mountain pass and have been riding their motorbikes through the Alps for more than 20 years. Our partner is specialised in tours and training in Europe. Along with their joy of travelling, the team brings extensive knowledge and experience in order to travel to the most beautiful places in the world. Whether it's on/off-road tours or on/off-road training, our partner shows you the world by motorbike.
Questions or feedback?
How can we help you?
How can we get in touch?
Please enter a valid email address.
*Mandatory
Thank you for getting in touch.
We will answer your message as soon as possible.