From the coast to the mountains
Unforgettable 8-day motorcycle tour through Greece
There is a good reason why this magical journey through Greece is called "From Sea to Sky". A tour that offers challenging riding and breathtaking landscapes, on which you will literally ride from the sea to the mountains. You will pass through picturesque villages on winding asphalt roads and high mountain ridges on challenging gravel roads. During the tour, your accommodation is usually in the mountains, which ensures pleasant riding temperatures with fantastic views.
---
This is what is waiting for you
BMW Motorrad Experience  
To make the most of this adventure, you should already have some off-road riding experience on gravel roads and be a safe and stable rider. Good control of your motorcycle is essential on the most demanding routes. This route is unique and includes adventurous trails.
Your complete carefree package  
All you have to do is arrive, and our partner will take care of everything else. Your BMW GS, including fuel, is already waiting for you. Our partner will ensure that the group enjoys optimum route planning, top-class accommodation, and authentic local restaurants.
Certified BMW Motorrad tour guides
Experienced instructors accompany you on your journey and provide expert information as well as some useful hints and tips. Small group sizes ensure that everyone is well looked after.
Day 1
Day 2
Day 3
Day 4
Day 5
Day 6
Day 7
Day 8
Arrival day. Your start and finish is the town of Kalavryta, in the north of the Peloponnese peninsula. This small town is about a 2.5 hour ride from Athens Airport. After your arrival, enjoy the charm of this picturesque village. A dinner with the group is organised for the first evening, during which you will discuss the plans for the week.
Your adventure begins with the first stage to Corinth. In the morning, you start with a motorcycle briefing by our partner's team. Then you set off as soon as the bikes have been handed over. Today you will be riding around 250 km on a mix of gravel and asphalt roads. Your first stop is at a high altitude, in one of the most popular ski resorts on the Peloponnese peninsula. Your route then continues through forests and agricultural landscapes, over mountain plateaus to Corinth. You stop at the Corinth Canal before riding the last few kilometres directly to the sea and your hotel.
Today, you circumnavigate much of the Gulf of Corinth, before riding your motorcycles literally "from the sea to the sky" in the afternoon. This stage takes you to Ano Chora, covering around 350 km. On the way, you pass Delphi, which was considered to be the centre of the world by the ancient Greeks. Delphi offers some of the very best world-class asphalt bends for the real delectation of this motorcycling trip. In the late afternoon, you travel back in time, but only in terms of the nature of the roads. Expect cows on the road and stony and rocky sections. At the end of the day, enjoy a well-earned rest in a beautiful family-run hotel.
Today holds some surprises, as the 130 km includes unexpected variety as you ride along. Your route takes you through Greek forests, along narrow, winding and endlessly exciting roads. By the end, you will have reached an altitude of 1,700 metres above sea level. The route climbs up steep mountain ascents with no room for error. Please ride with caution. But nonetheless stops are factored in to let the group enjoy the unique and breathtaking beauty of the country. Since you are mostly riding off-road today, watch out for stone chips, sharp rocks and slippery areas. Your destination today is the small town of Karpenisi in the southern Pindos and Agrafa Mountains, where your hotel is also located.
Today's stage is around 160 km. This section sounds short, but it is not an easy ride. You head out of the forest to ride into the mountains. The Agrafa mountains are Greece's hidden secret. You start along easy and attractive asphalt roads, which become gravel tracks and lead directly into the Agrafa mountains. Following the River Agrafiotis takes you along some exciting off-road sections. The route becomes very challenging again. You will need to be in control of your bike because you will be climbing to an altitude of 1,700 metres. The roads on the slopes are steeper, but the challenges come one after the other. The day provides a wealth of magnificent views and, by way of reward, you end the day at a spa hotel on Lake Plastiras.
This route takes you right into the heart of Greece. Today, you explore three lakes: Plastiras and Kremasta reservoirs and Lake Trichonida. This route of around 250 km starts with a short but challenging off-road section. Today again you will be riding your motorcycle up to 1,700 metres above sea level. Once in the mountains, there are no more paved roads and your trip takes you further south. You will ride on a mixture of unpaved, almost overgrown, gravel and asphalt roads directly to the beautiful turquoise blue Kremasta reservoir, considered to be the jewel of central Greece. Your hotel has one of the best views of the entire tour above Lake Trichonida.
Today, you experience the spectacular crossing over the Charilaos-Trikoupis Bridge. Your route, approximately 200 km long, takes you from the mountains back down to the sea. You cross the Charilaos-Trikoupis Bridge to the Peloponnese peninsula. This bridge forms the border between the Gulf of Patras and the Gulf of Corinth. And then you continue back skywards. You follow some rocky roads, in total harmony with nature. It is important today that you relax with your motorcycle and ride this route with foresight. Once at the top, you are treated to a wonderful view of the coastal town of Patras. Your adventure tour ends north of Kalavryta with a ride back to the hotel.
Filled with great memories and proud to have completed this challenging tour, your motorcycle trip in Greece ends today. If you still have time, make the most of the spa in the hotel, or experience the hospitality of the beautiful mountain village of Kalavryta before heading home again.
"
This route is unique in Greece and includes a wealth of adventurous trails.
"
David Johansson
Managing Director Ride Nordic AB
Your bike: the BMW R 1300 GS
Your bike: the BMW R 1300 GS
The BMW GS family makes every surface you will find on the tour a uniquely enjoyable riding experience. Don't lose sight of your destination if you wish to expand your horizons. Thanks to their comprehensive equipment, you can adjust the bikes to your needs with ease, allowing you to enjoy each and every second. 
The motorcycles may vary from the ones depicted. The image serves only to represent the product family.
+ Read more
Stunning coastal roads, picturesque mountain passes
Frequently asked questions
How can I book a FUEL FOR LIFE experience?
Simply use the contact form to send us your enquiry. To do this, use the "Send request now" button and enter your contact details. 
Select the options that best suit your needs from the services offered in the following overview. Our partner providing the service will immediately submit an offer tailored to your wishes and will be happy to answer any further questions you may have. 
Please note that submitting an enquiry to our partner does not constitute a confirmed booking. The booking will be confirmed directly between you and our partner in the next step.
Who is organising the tour?
The package is organised by our partner Ride Nordic AB. Our partner will organise the experience independently and offer it to the group participants in its own name. All the information relating to this offering, including price information, was provided by our FUEL FOR LIFE partner.
Who should I contact if I have any questions?
The team working for our partner Ride Nordic AB would be happy to answer any questions. You can reach our partner at the following email address: info@ridenordic.com  
All the FUEL FOR LIFE team would also be happy to help you at any time. You can email us at the following address: fuelforlife@bmw-motorrad.com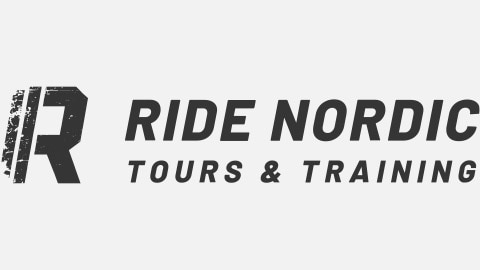 Organising partner
The tour is organised by our official BMW Motorrad partner Ride Nordic AB. 
The Ride Nordic AB team of instructors and tour guides has many years of experience with tours and motorcycling adventures. Our partner has been organising adventure tours in Portugal as well as exclusive adventure tours in Iceland and Greece for over 10 years. The main focus of the tours is on experiencing rides on exciting roads in beautiful surroundings, but also on challenges and technical routes that strengthen the team spirit.
Questions or feedback?
How can we help you?
How can we get in touch?
Please enter a valid email address.
*Mandatory
Thank you for getting in touch.
We will answer your message as soon as possible.