Experience the adventure on dual terrain
7-day motorcycling trip following the tracks of the GS Trophy Trail
Embark on the adventure of your life on a unique 7-day motorcycling trip through breathtaking Thailand! Come with us to experience an unforgettable tour that combines spectacular highlights of the country with sections of the 2016 GS Trophy Trail. This trip offers a thrilling mix of on-road and off-road sections, breathtaking landscapes and cultural encounters.
---
This is what is waiting for you
BMW Motorrad Experience  
Your adventure trip starts in the pulsating city of Chiang Mai. From there, you head off on a spectacular route away from tourist hotspots that takes you through the picturesque landscape of northern Thailand. You will pass through picturesque villages, climb majestic mountains and experience the unique culture of the local mountain tribes.
Your complete carefree package  
All you have to do is arrive, and our partner will take care of everything else. Your BMW GS, including fuel, is already waiting for you. Our partner will ensure that the group enjoys optimum route planning, top-class accommodation, and authentic local restaurants.
Certified BMW Motorrad tour guides
Experienced instructors accompany you on your journey and provide expert information as well as some useful hints and tips. Small group sizes ensure that everyone is well looked after.
Day 1
Day 2
Day 3
Day 4
Day 5
Day 6
Day 7
Chiang Mai
Arrival at Chiang Mai Airport by 13.00 and transfer to your hotel. Your motorcycling trip begins with a welcome and instructions in front of our BIKE TOUR ASIA partner's office, including a short motorcycling trip back to your hotel. Your first overnight stay is in Chiang Mai.
Chiang Mai - Mae Sariang
You head off with the group along rural roads with very little traffic. Most of the riding today is along winding roads! You leave Chiang Mai with your BMW GS and ride along secondary roads to the charming village of Mae Wang, which is known for its elephant camps. You visit a small elephant camp called "Coffee with Elephants" and spend time with these gracious animals.
Your tour then heads uphill to Doi Inthanon National Park. You will ride off-road for the first time on quiet secondary roads to Mae Chon Luang, passing a wealth of vegetable plantations.
A traditional Thai lunch awaits you in Mae Chaem. Your motorcycling route now leads from Mae Chaem over the continental watershed toward Myanmar. Savour traditional Thailand at its most authentic, with small hill-top villages, mountain tribes and a maze of roads to explore. You will be riding along some gravel roads.
On the route, you pass a huge Christian church and schools. Mae La Noi nestles within a beautiful, lush landscape that you can enjoy to the fullest. Once you reach the valley, you follow the main road along the Thai-Myanmar border to Mae Sariang. This will also be your overnight destination.
Mae Sariang Loop
Today you will get your money's worth with off-road riding. You'll start your day with a tour in an easterly direction to the Salawin River. This river forms the border between Thailand and Myanmar. Initially, you will ride from Mae Sariang to the river on a tarmac road to Ban Mae Sam Laep where you take a short break. The route continues northwards along the river on unpaved roads.
Your next destination will be an old military post on a small hill with stunning views of a large river loop. Passing a small village, you return along the same off-road trail for a coffee break. The next viewpoint awaits you after you have crossed the mountain range, as was the case in the morning. Today you will encounter steep sections of road and countless opportunities to enjoy the beautiful panoramic view over this remote region of Thailand when you stop. Late in the afternoon you will arrive in Mae Sariang, your overnight stop.
Mae Sariang – Pai
Your journey today heads northwards along the Thai-Myanmar border toward Mae Hong Son. Your first stop on this motorcycling tour will be in Khun Yuam. You will be riding along beautiful, winding roads with sweeping curves. Further north, you will head to an interesting boutique hotel with restaurant, where you make a lunch stop. The Fern Resort is located at the foot of the jungle.
After lunch, you will be back on off-road trails. You will ride along the legendary "Elephant Trail" to Pai on gravel, earth and asphalt tracks. Your motorcycle will wind its way along old roads, over mountains, and through valleys. On the way, you will visit a small mountain village that grows vegetables at higher altitudes, and mainly corn and rice in the valleys. The last section of today's stage leads to the Pai River. Your route runs parallel to the river and heads into the town.
Note: After lunch, you have the option of selecting between the following other routes. However, our partner recommends option one. All routes lead to Pai, today's final destination: 
Option 1: Visit the village of the "Long-necked women" (fee for a boat, 40 baht round-trip, admission to the "Village of the long-necked women" 250 baht).  
Option 2: Ride to Phu Klon Country Club Health Mud Spa (spa entrance fee is not included). "Phuklon" is a mud source and a natural mineral spring with temperatures of between 60 and 140 °C.
Pai Loop
Head out from Pai in a northerly direction. Today's stages mostly involve off-road riding, navigating your BMW GS motorcycle across sandy or muddy ground. Tham Lod is your first stop. A massive river crossing awaits you with three dry caves higher up. Massive formations adorn the impressive cave walls. Discover the remains of prehistoric teak coffins in the third cave.
Gravel roads lead from Tham Lod north-east toward the Myanmar border. You now ride up into the mountains passing rice fields and some small villages. Riding through pine trees, you will come to a famous helicopter crash site without wreckage, which has been removed. The ride there will be a unique experience for the whole group. Your trip will take you to the military post at the crossing to Wiang Haeng. A pleasing gravel tracks leads to Pai, your overnight stop.
Pai - Chiang Mai
Today takes you from Pai along the main road towards Chiang Mai. As you pass through the Huai Nam Dang National Park you will experience the picturesque beauty of the rugged high mountains. With a bit of luck, you will experience the spectacle of the sea of mist in Thailand on the last day of your tour. Off-road, your route continues along gravel roads down into the valley toward Muang Khong. You enjoy a traditional lunch overlooking the river in Muang Khong before continuing to Mae Taeng. Your tour now leads you back to Chiang Mai along tarmac roads. Overnight stay in Chiang Mai.
Departure from Chiang Mai
Your motorcycling trip through Thailand now comes to an end. You can either arrange to extend your trip independently or make use of our partner's transfer directly to the airport. This trip surely needs to be a must on everyone's bucket list.
"
Discover parts of the 2016 GS Trophy Trail and experience the famous 1,864 curves of the Mae Hong Son Loop.
"
Polada Sawaengchit
Managing Director Bike Tour Asia
The bike used for the tour, the BMW GS
The bike used for the tour, the BMW GS
The BMW GS family makes every surface you will find on the tour a uniquely enjoyable riding experience. Don't lose sight of your destination if you wish to expand your horizons. Thanks to their comprehensive equipment, you can adjust the bikes to your needs with ease, allowing you to enjoy each and every second. 
The motorcycles may vary from the ones depicted. The image serves only to represent the product family.
+ Read more
The highlights of your motorcycling trip
The highlights of your motorcycling trip
Join our partner on this unforgettable motorcycling trip through Thailand and experience the beauty of the country in a unique and thrilling way. Immerse yourself in the culture, the natural landscape and warm hospitality of the Thai people. Every kilometre is guaranteed to be an adventure that will stay with you for eternity.
+ Read more
Frequently asked questions
How can I book a FUEL FOR LIFE experience?
Simply use the contact form to send us your enquiry. To do this, use the "Send request now" button and enter your contact details. 
Select the options that best suit your needs from the services offered in the following overview. Our partner providing the service will immediately submit an offer tailored to your wishes and will be happy to answer any further questions you may have. 
Please note that submitting an enquiry to our partner does not constitute a confirmed booking. The booking will be confirmed directly between you and our partner in the next step.
Who is organising the tour?
The service is organised by our partner BIKE TOUR ASIA Ltd. Our partner will organise the experience independently and offer it to the group participants in its own name. All the information relating to this offering, including price information, was provided by our FUEL FOR LIFE partner.
Who should I contact if I have any questions?
If you have any questions about this offer, the BIKE TOUR ASIA Ltd. team would be glad to help. You can reach our partner at the following email address: info@biketourasia.com 
All the FUEL FOR LIFE team would also be happy to help you at any time. You can email us at the following address: fuelforlife@bmw-motorrad.com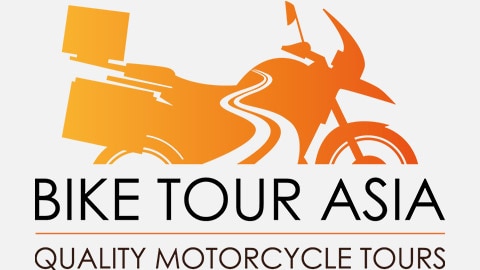 Organising partner
Our partner BIKE TOUR ASIA Limited offers unique, high-quality tours in Thailand, Vietnam, Laos, Cambodia, Myanmar and China. Booking a tour with BIKE TOUR ASIA ensures that you benefit from their local knowledge and extensive expertise. Our partner will provide the highest level of service and the latest generation of BMW motorcycles in the best condition.
Questions or feedback?
How can we help you?
How can we get in touch?
Please enter a valid email address.
*Mandatory
Thank you for getting in touch.
We will answer your message as soon as possible.