Off The Grid: Cabo de Gata
5 days of pure adventure riding
Pure motorcycle adventure
Discover Andalusia's off-road trails and tracks
This trip takes you to an Andalusian gem that has been forgotten over the past decades: Cabo de Gata and its mind-blowing off-road trails towards deserted mines. As you ride eastward, you hit incredible off-road tracks along the Sierra Nevada mountains to reach Guadix, where you'll stay in a historic hotel. Our partner takes you to Cortijo del Fraile, a well-known and abandoned cortijo with countless stories. Discover Tabernas, known as the only desert in Europe and an iconic film location for many Western movies and series, such as Game of Thrones.
---
This is what awaits you
The tour in a nutshell
This special off-road tour is only available twice a year. Why? Because this tour covers everything from sea level to an altitude of 2,160 m – which means there is a high probability of snow during the winter! The highlights are numerous: starting from awesome river beds that challenge your off-road riding skills, beautiful landscapes showing the snow-covered Sierra Nevada mountain range, incredible trails through the Desert of Tabernas and of course the amazing beaches of Cabo de Gata.
Limitless off-road riding
Unlike other European countries, southern Spain still has a lot of off-road trails and tracks to offer and gives you the opportunity to explore the area on a GS! After the first training day at the Enduropark, our partner's instructors take you on your select off-road tour.
Certified BMW Motorrad IIA Instructors
All the instructors at the Enduropark Andalusia are certified BMW Motorrad IIA Instructors. Many of them are former GS Trophy marshals and/or have ridden through various parts of the world. Their experience makes them great instructors with a keen eye for off-road riding techniques and gives them the ability to offer tips and tricks that only extensive experience in off-road riding can provide.

Included services
7 days that include 5 days of off-road riding
1 day of off-road training in the Enduropark Andalusia
4-day off-road tour

5 days of off-road instruction
6x bed & breakfast
 Additionally available options (optional)
BMW R 1250 GS incl. petrol: 600€
Rental gear, full equipment for 5 riding days (only available when requested in advance): 150€
Single room surcharge: 200€
---
Itinerary
Day 1 – Day 2
Arrival, welcome and bike handover.
Enduropark off-road training: on the second day, the focus lies on your preparation for the tour. Loose gravel and riverbed riding is on the training plan.
Day 3
Enduropark Andalusia to Guadix (260km / 130km off-road): starting in the region of Málaga, you head towards the province of Granada. Today's main highlight is the view of the snow-covered Sierra Nevada mountains to your right.
Day 4
Guadix – Tabernas – Cabo de Gata (230km / 180km off-road): starting off-road right away from Guadix, you will climb up to the Calar Alto, an observatory at an altitude of 2.160 m. From there, you have an incredible view over Andalusia, especially Almería. Passing the movie production sets of Tabernas (Mini-Hollywood) you take a last off-road trip before heading to your hotel, directly located in one of the beautiful bays of the Cabo de Gata.
Day 5
Cabo de Gata – Guadix (220km / 170km off-road): heading back to Guadix, today's route starts with a loop on the Cabo de Gata. You pass by the gold mines of Rodalquilar and take on the challenge of some dusty tracks and trails before heading north again. In the afternoon you will face the challenges of the Tabernas desert before arriving in Guadix.
Day 6
Guadix – Enduropark Andalusia (270km / 120km off-road): the last day on the (off-)road will take you through Sierra Nevada National Park and, later that day, on single trails through olive groves until you reach the Enduropark Andalusia workshop.
Day 7
After 5 intense riding days it is time to say goodbye. Today is departure day.
Beyond off-road boundaries
Frequently asked questions
How can I book a FUEL FOR LIFE experience?
Are you interested in a special experience? Then send your request via "SEND REQUEST NOW". You will find the button in the upper right corner. Now fill in your contact details. 
In the following overview you can choose the options that best suit you from the offered services. Our executing partner will promptly provide you with an offer tailored to your wishes and will be happy to answer any further questions you may have.
Please note that your request to our partner is not yet a fixed booking. The booking takes place in the next step directly between you and our partner.
Who is the organising partner?
The offer is organised by our partner Enduropark Andalusia. Our partner organises the experience independently and offers it to participants on their own behalf. All information about this offer, including pricing, was provided by our FUEL FOR LIFE partner.
Who do I contact if I have any questions?
The team at our partner Enduropark Andalusia will be happy to help you with any questions you may have about the offer. You can contact our partner at the following email address: info@enduroparkandalusia.com
 
We, the FUEL FOR LIFE team, are also happy to help you. You can reach us at the following email address: fuelforlife@bmw-motorrad.com
Which physical or athletic demands must I meet?
The training is aimed at advanced off-road riders, so you have to be confident with off-road and sand riding. Either you have participated in an off-road training course before, or you have sufficient off-road riding experience on adventure bikes. Also, you have to be physically able to intensively ride over the period of five full days.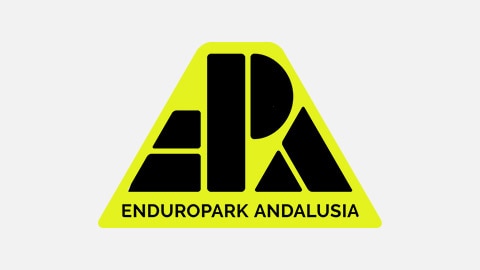 Organising partner
The Enduropark Andalusia, official partner of BMW Motorrad and sportive agency of the Int. GS Trophy 2022 in Albania, offers a wide variety of off-road programmes.
EPA's off-road training centre is located near Málaga in southern Spain, offering the perfect weather conditions for off-road riding during the winter season in Europe.
Many of the instructors have extensive experience in instructing and off-road riding, including acting as marshals on former GS Trophies in locations like New Zealand and Mongolia, among other things.
Questions or feedback?
How can we help you?
How can we get in touch?
Please enter a valid email address.
*Mandatory
Thank you for getting in touch.
We will answer your message as soon as possible.