Trans-Pyrenees Off-Road Tour
Discover the peaks of the Spanish Pyrenees by motorbike and ride along endless gravel tracks, through riverbeds and breathtaking valleys. Off-road and at the heart of nature.
Experience the mountain range in southwestern Europe
On a nine-day motorcycle trip through the Pyrenees
From the Mediterranean to the Atlantic along this mountain range and border – the Pyrenees. The Pyrenees, a mountain range situated between France and Spain, are known for their rock formations, snow-covered glacier peaks and enchanting valleys. We head from the Mediterranean to the peaks of the Pyrenees and all the way to the Atlantic along endless gravel tracks.
---
This is what is waiting for you
The most beautiful corners of the Pyrenees
From the bizarre rock formations around Cap de Creus, the easternmost point of the Iberian Peninsula, this trip heads through Catalonia to the peaks of the Pyrenees. Along the most beautiful villages in Spain, the route leads participants west, through the provinces of Aragón and Navarra, past the city of Pamplona and into the Basque Country on to the Atlantic Ocean. You will experience Spain up close and personal and enjoy typical regional delicacies.
Small groups with the best support
The unique off-road tour is led by experienced, multilingual instructors based at Enduro Park Isabena as your off-road guides to make sure you reach undiscovered places safely. Small groups with a maximum of five people per guide guarantee the best support.
Services included
9 days of support from our partner
6-day tour with instructor from Enduropark Isabena
8 nights' accommodation
Breakfast, lunch and dinner
Railway station transfer from Girona to Enduropark on the day of arrival
Not included are: flights, other transportation costs, drinks, tips, cancellation insurance, fuel and any services not listed above.
 Additionally available options
BMW R 1250 GS (excl. fuel): 750 € for 6 touring days
Single room surcharge: 160 €
We are happy to organise an airport transfer for you. Prices on request.
---
Itinerary
Day 1
Arrival in the area surrounding the Spanish coastal town of Sant Feliu de Guíxols on the first day. Here, participants will enjoy an initial get-together and have their first tour briefing followed by dinner.
Day 2
The first day of touring takes the group from Sant Feliu de Guíxols to Ribes des Freser. On a stage lasting approximately 230 km we head away from the coast and breathe some mountain air at an altitude of over 2,000 metres in the high Pyrenees for the first time.
Day 3
On the second day of touring we head from Ribes des Freser, a sleepy village in the high Pyrenees, to Sort, west of Andorra, on a route that is mostly above the tree line. We will be covering 210 km on this stage.
Day 4
Off-road and no end! Today, the route will only briefly lead us over tarmac roads. Approx. 190 km to La Puebla de Roda.
Day 5
Time for a break! Rest up and enjoy the delicious breakfast buffet. Then relax by the pool or choose from one of many activities such as rafting, canyoning or renting a road bike – it goes without saying that we will provide the latest BMW motorcycles for you.
Day 6
After having regained some stamina following the rest day, we head west through Aragón to Riglos. This stage has a lot to offer in terms of off-road challenges. The 200-kilometre stage offers many a lookout for birds of prey. Spotting one will be a highlight every time.
Day 7
The landscape changes dramatically as we edge ever closer to the Atlantic. This stage takes us to the day's destination north of Pamplona, often leading us through forests and along lakes. This stage is approximately 200 km long.
Day 8
The last touring day with 200 km awaits! Heading through the Basque country along hills with ponies to the Atlantic Ocean south of San Sebastian.
Day 9
It's time to say goodbye after breakfast. You are welcome to explore the cities of San Sebastian or Bilbao at your own responsibility.
Breathtaking landscape and a unique adventure
Frequently asked questions
How can I book a Fuel For Life Experience?
Do not hesitate to enquire now if you are interested in one of our experiences or have any questions. Click the button in the top right for the option of obtaining an overview of the services offered, selecting your desired options and sending this information to our organising partner. The team will then contact you shortly afterwards to give you an official quote that is geared towards your individual needs and answer any questions you may have.
Please note: the request form is not a binding booking. Any booking will only be confirmed directly between you and our partner in the next step.
Who is the Trans-Pyrenees Off-Road Tour organiser?
The Trans-Pyrenees Off-Road Tour is an offer provided by Enduropark Isabena. The Fuel For Life partner independently organises the experience and offers it to participants on its own behalf. All information about this offer, including details on prices, has been provided by the Fuel For Life partner.
Who do I contact if I have any questions?
The team at Enduropark Isabena can help you with any questions you may have about the tour. Simply get in touch with them using our request form.
The Fuel For Life team will be happy to help you with any further questions you may have. Reach out to us at: fuelforlife@bmw-motorrad.com
Will I be provided with a BMW Motorrad motorcycle or can I also participate with my own motorcycle?
You can rent an up-to-date BMW R 1250 GS model from our partner for the 6 days of touring. You can also take part with your own motorcycle. Please note that this is an off-road tour and a suitably equipped motorcycle is required.
Are the flights included in the price?
No, flights are not included, but our partner will be happy to help you find the best flight.
What are the requirements to participate in the tour in terms of my state of health and physical condition?
The Pyrenees Off-Road Tour is only suitable for experienced off-road riders who already have plenty of off-roading experience and are in a physically fit condition. The tour consists of approximately 50% off-road stints and also includes challenging sections. As a participant on this tour, you must be able to cope with daily stages of 250 km, some involving 200 km of off-roading, for several days in a row. You must be skilled enough to cope with gravel track hairpins and crossing bodies of water.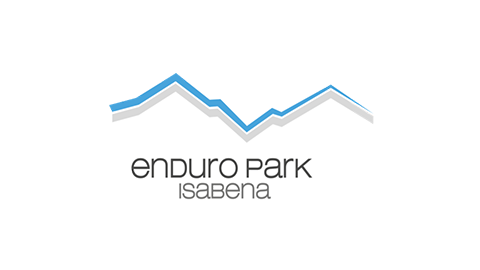 Organising partner
The Trans-Pyrenees Off-Road Tour is organised by authorised BMW Motorrad partner Enduropark Isabena.
With 65,000 square metres of training ground, Enduropark Isabena provides pure adrenaline and riding pleasure. Through real terrain. In real nature. Located on the southern edge of Spain's central Pyrenees, the idyllic town of La Puebla de Roda offers a unique training area at an altitude of 750 metres: here you'll ride on  single trails  and through old olive and oak groves, all under  natural off-road conditions .
Questions or feedback?
How can we help you?
How can we get in touch?
Please enter a valid email address.
*Mandatory
Thank you for getting in touch.
We will answer your message as soon as possible.