Trans-Pyrenees Off-Road Tour
Experience southwest Europe's mountain range
9-day motorcycling tour through the Pyrenees, off-road and surrounded by nature
Experience the ultimate adventure on two wheels: from the Mediterranean to the Atlantic through the wild border mountains of the Pyrenees! This majestic mountain range stretches between France and Spain and attracts adventurers from all over the world with its imposing rock formations, snow-capped glacial peaks and picturesque valleys. Your trip takes you along endless gravel tracks and winding roads from the sparkling Mediterranean deep into the breathtaking High Pyrenees landscape before finally reaching the Atlantic coast.
---
This is what is waiting for you
The most beautiful corners of the Pyrenees
From the bizarre rock formations around Cap de Creus, the easternmost point of the Iberian Peninsula, this trip heads through Catalonia to the peaks of the Pyrenees. Passing through some of the most beautiful villages in Spain, the route leads west, through the provinces of Aragón and Navarra, past the city of Pamplona, into the Basque Country and on to the Atlantic Ocean. You will experience Spain up close and personal and enjoy typical regional delicacies.
Small groups with the best support
The unique off-road tour is led by experienced, multilingual instructors based at the Enduropark Isabena as the group's off-road guides to make sure that everyone reaches undiscovered places safely. Small groups with a maximum of five people per guide guarantee the best support.
Services included
9 days of support from our partner
6-day tour with instructor from the Enduropark Isabena
8 nights' accommodation
Breakfast, lunch and dinner
Railway station transfer from Girona to the Enduropark on the day of arrival
Not included: flights, other transport costs, drinks, tips, cancellation insurance, fuel and any services not listed above.
 Additionally available options
BMW R 1250 GS (excluding fuel): EUR 799 for 6 riding days
Single room supplement: EUR 160

Airport transfer from Barcelona on request
Day 1 – Day 2
Day 3
Day 4
Day 5
Day 6
Day 7
Day 8 – Day 9
Arrival in the area surrounding the Spanish coastal town of Sant Feliu de Guíxols on the first day. Here, you will enjoy an initial get-together and have your first tour briefing followed by dinner.
The first day of touring takes the group from Sant Feliu de Guíxols to Ribes de Freser. On a stage of around 230 km, you head away from the coast and, for the first time, breathe in some mountain air at an altitude of over 2,000 metres in the High Pyrenees.
On the second day of riding, you head from Ribes des Freser, a sleepy village in the High Pyrenees, to Sort, west of Andorra, on a route that is mostly above the tree line. The first day's riding covers some 210 km.
Endless off-road! Today, the route largely stays away from tarmac roads. Around 190 km to La Puebla de Roda.
Time for a break! Rest up and enjoy the delicious breakfast buffet. Then relax by the pool or choose from one of many activities, such as rafting or canyoning, or even rent a road bike – it goes without saying that our partner will have the latest BMW motorcycles available for you to ride.
After having regained some stamina following the rest day, you head west through Aragón to Riglos. This stage has a lot to offer in terms of off-road challenges. The 200 kilometre stage offers many a lookout for birds of prey. Spotting one will be a highlight every time.
The landscape changes dramatically as you edge ever closer to the Atlantic. This stage takes you to the day's destination north of Pamplona, often leading you through forests and along lakes. This stage is approximately 200 km.
The last touring day with 200 km awaits! Heading through the Basque country along hills with ponies to the Atlantic Ocean south of San Sebastian.
On the following day, you have to say goodbye after breakfast. You are welcome to explore the cities of San Sebastian or Bilbao on your own.
Breathtaking landscape and a unique adventure
Frequently asked questions
How can I book a FUEL FOR LIFE experience?
Simply use the contact form to send us your enquiry. To do this, use the "Send request now" button and enter your contact details.
Select the options that best suit your needs from the services offered in the following overview. Our partner providing the service will immediately submit an offer tailored to your wishes and will be happy to answer any further questions you may have.
Please note that submitting an enquiry to our partner does not constitute a confirmed booking. The booking will be confirmed directly between you and our partner in the next step.
Who is organising the tour?
The package is organised by our partner Enduropark Isabena. Our partner will organise the experience independently and offer it to the group participants in its own name. All the information relating to this offering, including price information, was provided by our FUEL FOR LIFE partner.
Who should I contact if I have any questions?
The team working for our partner Enduropark Isabena would be happy to assist with any questions you may have. You can contact our partner at: info@enduropark-isabena.com
All the FUEL FOR LIFE team would also be happy to help you at any time. You can email us at the following address: fuelforlife@bmw-motorrad.com
Can I take part on the tour with my own motorcycle?
Of course, you can take part on the tour with your own motorcycle or rent your dream motorcycle (BMW R 1250 GS) from our partner's fleet of BMW motorcycles. If you would like to take part with your own motorcycle, please inform our partner when you contact them for the first time.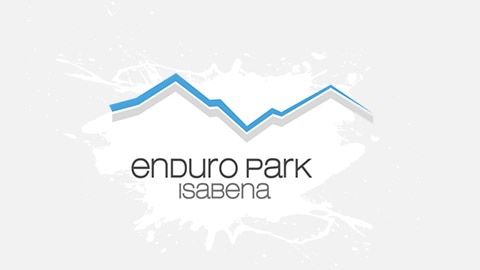 Organising partner
The tour is organised by the authorised BMW Motorrad Retailer Enduropark Isabena.
Covering 65,000 square metres of training ground, the Enduropark Isabena provides pure adrenaline-filled riding and motorcycling enjoyment. Over real terrain. Amidst authentic nature. Located on the southern edge of Spain's central Pyrenees, the idyllic town of La Puebla de Roda offers a unique training arena at an altitude of 750 metres: you will work your way up to new single trails and ride through old olive and oak groves, all under natural off-road conditions. 
Questions or feedback?
How can we help you?
How can we get in touch?
Please enter a valid email address.
*Mandatory
Thank you for getting in touch.
We will answer your message as soon as possible.