Circuit de Barcelona-Catalunya
Enjoy 3 days of motorcycle training in Barcelona.
The all-rounder circuit
This is where motorsport history was made
Many GP and F1 races have already taken place at this legendary race track. You can say without exaggeration that it is an absolute must for any motorsport enthusiast. The impressive grandstand stretches along the home straight. As soon as you get onto the track, you are aware that you'll experience something special here. With long straights and a variety of turns, the Circuit de Barcelona-Catalunya is considered an all-rounder circuit. Learning here is particularly easy – however, two turns require a certain level of respect. Besides, Barcelona is not far away. A city that offers plenty of attractions after the training.
---
This is what is waiting for you
Fly in and ride
Simply arrive and join the race track training sessions. Our partner will provide you with the latest BMW S 1000 RR and all the riding equipment. Mechatronics technicians take care of petrol, tyres and everything else so you can get on the bike straight away. Optional upgrades to slick tyres and tyre warmers available. You want to ride your own motorcycle? Not a problem.
On track with an absolute professional
A training programme has been developed in collaboration with two-time superbike world champion Troy Corser that is perfect for both beginners and advanced riders. Thanks to this programme, you can experience the newly acquired technique for yourself.
Absolute high-end equipment

A BMW S 1000 RR with Metzeler Racetec RR K3 can be rented on site. Our partner also offers an upgrade to an SBK package: including pit box, paddock stand and tyre warmers. You can also upgrade to Metzeler Racetec RR Slick Compounds for even more grip.
Analysis of your training progress

All your training progress is precisely documented to guarantee the best possible improvement. Firstly, with video analysis – a tool that helps participants improve enormously. On the other hand, their riding level is recorded in a logbook in order to continue exactly where you left it in the last training session.
Training process
The clearly structured daily schedules combine theory and practice. After each theory session, participants go out onto the track to put the discussed technique into practice. A personal debrief with video analysis follows. These sessions are used to analyse and discuss the current results and goals before going back on the track.
If conditions permit, each day consists of at least 5 track sessions and 4 theory sessions. In a three-day course, this systematic approach gives you hundreds of kilometres of circuit experience and a great deal of progress.
Groups
All courses feature personal support. One instructor is responsible for three participants of approximately the same riding level who accompanies the group throughout the training days. 
One-to-one training sessions are also available to provide maximum support. In this case, participants will be assigned their own instructor, who is ideally suited in terms of skills and experience (on request).
Services included
3 days of training
Drinks and snacks during the day (excl. lunch)
Technical support
Additionally available options
3 days' rental of the BMW S 1000 RR: 1,137 € (with an excess of 4,500 €)
Reducing the excess to 2,500 €: 225 €
Tyre upgrade to Metzeler Racetec RR Slick K1 or Metzeler Racetec RR Slick K2: 418 € (Metzeler Racetec RR K3 are included in the motorcycle rental)
Lunch (3 days): 53 €
Complete rider gear (consisting of leather suit, helmet, boots, gloves): 149 €
Leather suit: 99 €
Flexible rebooking option: 199 €
SBK package (pit box, tyre warmers, paddock stand, power connection): 250 € (caution: only available in combination with slicks)
Pit box space: 100 €
The Circuit de Barcelona-Catalunya is riding pleasure
Frequently asked questions
How can I book a FUEL FOR LIFE experience?
Click on the training you are interested in
Find out about the details
Enter your details and request your preferences
We will then send a contact form to our operating partner who will contact you with the offer tailored to your requirements

The training course is organised by our partner Racing School Europe. The FUEL FOR LIFE partner independently organises the experience and offers it to participants on their own behalf. All information about this offer, including details on prices, has been provided by the FUEL FOR LIFE partner.
In which language are training sessions held?
Courses are held in English. Some of the instructors also speak German, French, Dutch, Polish, Swiss German, Italian and Spanish. 
Can I ride my own motorcycle?
It goes without saying that anyone who prefers to ride their own motorcycle rather than a rented BMW S 1000 RR can do so. Our partner can, if necessary, also take care of transporting the motorcycle, only offered for Netherlands and Germany. If you plan to take part with your own motorcycle, please provide this information when contacting our partner for the first time.
Can I also bring a motorcycle by another manufacturer?
Racing School Europe is a partner of BMW Motorrad. Regardless of this, you also have the option of riding a motorbike of another brand. In any case, the participants have the opportunity to take part in a free test session on the latest BMW S 1000 RR.
How many participants are in each group?
Inductions and instructions are provided by an experienced instructor for a maximum of three participants per group. Each participant can rely on their own coach for debriefings and analyses throughout the course.
Our partner will also offer optional, individual support as part of one-to-one sessions. Here the partner will make sure to find a trainer specially tailored to your rider level. They will determine this together with you in advance.
What happens if it rains?
The BMW S 1000 RR has a rain mode setting. In wet conditions, Racing School Europe will easily fall back on their RR fleet with rain tyres for you. Consequently, they are not weather-reliant. This service, like Metzeler rain tyres, is included in their motorcycle rental.
Are photos and videos permitted?
Our partner works with professional photographers at their events. They take photos and videos of your training. You will receive information on the corresponding photographer and the process on site.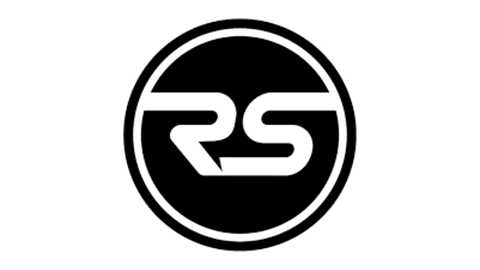 Operating partner
The training is organised by BMW Motorrad partner Racing School Europe.
The instructor team at Racing School Europe consists of a number of qualified riders with many years of training experience. Most of them are former racers with experience in various European championships such as the French, Belgian, German or Dutch Superbike Championship, GP 125 or Endurance Championships. Participants in Racing School Europe race track training can only benefit from their experience and this knowledge.
Questions or feedback?
How can we help you?
How can we get in touch?
Please enter a valid email address.
*Mandatory
Thank you for getting in touch.
We will answer your message as soon as possible.