Intermediate off-road training in Belgium
Enhance your basic off-road motorcycle skills to explore different track difficulty levels.
One-day intermediate off-road training in Belgium
Your GS off-road riding experience
Have you had your first off-road training course and wish to take it a step further but the advanced training seems a bit too advanced for you? This training course is the ideal solution! After a brief review of the techniques learned during the basic course, it's time to focus on higher-level exercises. How to ride up and down a slope. What if you stall on a slope? The correct way to drive in sand. What about a small first jump with your bike? Taking narrow gullies and controlled riding on a Z-beam as well as the basics of drifting your GS.
---
This is what awaits you
Certified BMW Motorrad IIA Instructors
BMW Motorrad-certified IIA instructors are highly experienced off-road riders with a passion for educating others. All of them have spent many years guiding several groups through various off-road experiences.
Dedicated off-road terrain
Our partner welcomes you at their dedicated off-road terrain site in Geraardsbergen. The terrain was developed to enhance your off-road skills with several obstacles and exercises.

BMW GS Rental

You can ride your own GS or rent one on site. Our partner has a selection on location.
Services included
Off-road training on our partner's dedicated terrain
BMW IIA-certified off-road instructor
One lunch
Drinks
Certificate
Additionally available options
BMW G 310 GS: 175 € (petrol included)
BMW F 750 GS: 175 € (petrol included)
BMW F 850 GS or GS Adventure: 175 € (petrol included)
BMW R 1250 GS or GS Adventure: 175 € (petrol included)
Enjoy a terrain with several obstacles and exercises
Frequently asked questions
How can I book a FUEL FOR LIFE experience?
If you are interested in one of our experiences or have any questions, don't hesitate to send a request now. If you click the button on the top right you will have the chance to see an overview of the offered services, select your desired options and send this information to our organising partner. The team will approach you shortly with an official offer that is customised for your preferences and they will be ready to answer all your questions. 
Please note: the request for offer form does not represent a reserved booking. Booking takes place in the next step and is done between you and our partner directly.
The training course is organised by our partner BackTrail. The FUEL FOR LIFE partner independently organises the experience and offers it to participants on their own behalf. All information about this offer, including pricing details, has been provided by the FUEL FOR LIFE partner.
Who do I contact if I have any questions?
BackTrail's team will be happy to help you with any questions you may have about the training course.
The FUEL FOR LIFE team will be happy to help you with any further questions you may have. You can reach us at: fuelforlife@bmw-motorrad.com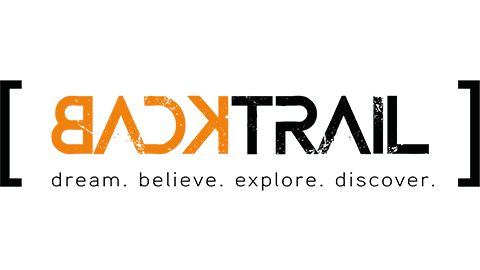 Operating partner
The basic off-road motorcycle training course in Belgium is organised by our BMW Motorrad partner BackTrail.
Our official partner and their off-road park are located in Geraardsbergen. BMW-certified off-road instructors ensure that you receive BMW Motorrad knowledge, quality and guidance. If you are looking to experience off-road riding for the first time or are eager to upgrade your off-road riding level, then check out our partner BackTrail. They provide the necessary off-road motorcycle training for you.
Located in Geraardsbergen, Belgium, 50 km from Brussels. Get inspired and be ready for more adventurous off-road trips across Europe and Africa!