Moroccan GS Adventure
Your 11-day motorcycle tour from Spain to Morocco.
Your trip through the Sahara Desert
Following the Dakar and Merzouga Rally routes
Your trip kicks off in Algeciras, from where the ferry will take you and your BMW GS bike directly to Africa. Arriving in Tangier, you start this once-in-a-lifetime adventure on the way to your first stop: Chefchaouen. From Guercif to the Sahara Desert, you will ride on the old Dakar Rally tracks, through riverbeds and finally, the desert, before arriving in Merzouga. Here, you will travel parts of the Merzouga and Touareg Rally routes. This first part is definitely a tough and challenging ride, but it's worth it! From the most southern point of the tour – Merzouga – you head north via the famous Boumalne Dades (Dades Gorge) and the Cascade d'Ouzoud, one of the most beautiful waterfalls of North Africa and the highest in Morocco. Continuing your tour, you stop in Ifrane before finishing in Málaga where the adventure started.
---
This is what is waiting for you
The tour in a nutshell
Are you passionate about the Follow The Trails Tours of the Int. GS Trophy and ready for the next challenge? Then this gem – taking you along the original trails of the most famous Dakar Rally – is made for you. Please be aware that this adventure is for experienced off-road riders only who have participated in off-road training before!
Off-road in Morocco
In comparison with most of Europe, Morocco has a lot of off-road trails and tracks to offer and gives you the possibility of exploring the area on a GS! Just one hour away on the ferry, you will be astonished by a totally different culture. Enjoy this different world, the incredible food and the great people on this adventure.
Certified BMW Motorrad IIA Instructors
All the instructors at the Enduropark Andalusia are certified BMW Motorrad IIA Instructors. Many of them are former GS Trophy marshals and/or have ridden across various parts of the world. Their experience makes them great instructors with a keen eye on off-road riding techniques as well as tips and tricks that only extensive experience in off-road riding can provide.
Services included
11 days with off-road instructor
9 days off-road tour
10 x bed & breakfast
10 x dinner
Support vehicle (luggage transport)
Technical support
Special Enduropark Andalusia gift upon arrival
 Additionally available options
BMW R 1250 GS or BMW F 850 GS incl. petrol: 1,100€
Rental gear, full equipment for 9 riding days (only available when requested upfront): 300€
Single room surcharge: 360€
---
Itinerary
Day 1 – Day 4
Your first stage takes you through Chefchaouen, Guercif and Errachidia. These three fascinating Moroccan cities are the ideal starting points for your adventurous journey through Morocco's breathtaking countryside. You'll drive through picturesque landscapes and experience spectacular mountain views. The route from Guercif to Errachidia is slightly longer and offers you plenty of opportunities for unforgettable moments. The rich culture and friendly people make this tour even more exciting.
Day 5 – Day 8
Your motorcycle tour continues through Morocco from Errachidia via Merzouga and across the dunes to Boumalne Dades and your final destination, the waterfall Cascade d'Ouzoud. You will drive through the impressive Ziz Valley, with the Hassan Addakhil dam and the magnificent Jbel Ayachi mountain. In Merzouga, after discovering the sand dunes of Erg Chebbi, you'll experience the beauty and silence of the desert. Take the famous "Route of a Thousand Kasbahs" to reach the destination for this stage: the impressive Cascade d'Ouzoud waterfall.
Day 9 – Day 11
Your exciting motorcycle trip now takes you from Cascade d'Ouzoud via Ifrane back to Málaga. Once in Ifrane, you can experience the spectacular Cascades d'Iminifri waterfalls and the beauty of nature up-close. On your tour, you'll have time to admire the breathtaking landscape of the Gorges du Ziz before returning to Malaga with the ferry. You'll leave Morocco with unforgettable memories.

Beyond off-road boundaries
Frequently asked questions
How can I book a FUEL FOR LIFE experience?
Are you interested in a special experience? Then send your request via "SEND REQUEST NOW". You'll find the button in the upper-right corner. Now fill in your contact details.
In the following overview, you can choose the options that suit you best from the services offered. Our executing partner will promptly provide you with an offer tailored to your wishes and will be happy to answer any further questions you may have.
Please note that your request to our partner is not a fixed booking yet. The booking takes place in the next step directly between you and our partner.
Who is the organising partner?
The offer is arranged by our partner Enduropark Andalusia. Our partner organises the experience independently and offers it to participants on their own behalf. All information about this offer, including pricing, was provided by our FUEL FOR LIFE partner.
Who do I contact if I have any questions?
The team at our partner Enduropark Andalusia will be happy to help you with any questions you may have about the offer. You can contact our partner at the following email address: info@enduroparkandalusia.com
We, the FUEL FOR LIFE team, are also happy to help you. You can reach us at the following email address: fuelforlife@bmw-motorrad.com
Which physical or athletic demands must I meet?
The tour is aimed at advanced off-road riders who are also experienced in sand-riding. You have to be absolutely confident with off-road riding to participate in this experience. Either you have participated in an off-road training before, or you have sufficient off-road riding experience on adventure bikes. You also have to be physically capable of intensive riding over the period of nine full riding days.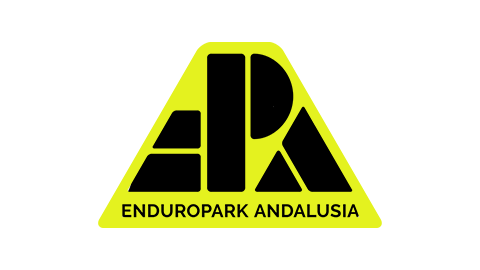 Organising partner
The Enduropark Andalusia, official partner of BMW Motorrad and sportive agency of the Int. GS Trophy 2022 in Albania, offers a wide variety of off-road programs.
The off-road training centre is located near Málaga in Southern Spain and provides the perfect weather conditions for off-road riding during wintertime in Europe.
Many of the instructors have extensive experience in instructing and off-road riding, among others as marshals for former GS Trophy events such as in New Zealand and Mongolia.
Questions or feedback?
How can we help you?
How can we get in touch?
Please enter a valid email address.
*Mandatory
Thank you for getting in touch.
We will answer your message as soon as possible.