Off The Grid: Atlantic Coast
Experience the beauty of the Atlantic Coast on a 6-day motorcycle trip.
Andalusia's off-road trails
Leave your daily life behind and discover Andalusia
Enjoy the unique opportunity of joining a 6-day motorcycle adventure along the Atlantic Coast in Spain. Explore off-road trails, long beaches and local villages, all filled with the authentic Andalusian spirit. This is your once-in-a-lifetime chance to experience the beautiful landscapes that southern Spain has to offer!
---
This is what awaits you
The tour in a nutshell
Scenic views, first-class food and the most beautiful tracks. Explore the Atlantic Coast of southern Spain on trails through cork oak forests, along the coast and discover Andalusian wildlife. One night is spent in Tarifa, home of the red tuna and the border between the Atlantic Ocean and the Mediterranean Sea. The following night is spent in Cádiz, an Andalusian city located on a peninsula.
Limitless Off-Road Riding
Unlike other European countries, southern Spain still has a lot of off-road trails and tracks to offer and gives you the opportunity to explore the area on a GS! After the first training day at the Enduropark, our partner's instructors take you on a select off-road tour.
Certified BMW Motorrad IIA Instructors
All the instructors at the Enduropark Andalusia are certified BMW Motorrad IIA instructors. Many of them are former GS Trophy marshals and/or have ridden through various parts of the world. Their experience makes them great instructors with a keen eye for off-road riding techniques as well as the ability to share tips and tricks that only extensive experience in off-road riding can provide.
Included services
Arrival day and welcome briefing
1-day off-road training course in the Enduropark Andalusia
3-day off-road tour
4 days of off-road instruction
5x bed & breakfast
Enduropark Andalusia goodie
 Additionally available options
BMW R 1250 GS incl. petrol: 550€
Rental gear, full equipment for 4 riding days (only available when requested in advance): 150€
Single room surcharge: 150€
---
Itinerary
Day 1 – Day 3
Arrival, welcome and bike handover.
Enduropark off-road training: you'll learn the basics before heading off into the Sierras of Andalusia.
Today you head to Tarifa, the capital of kitesurfing, home of the red tuna and the border between the Atlantic Ocean and the Mediterrean Sea.
Day 4 – Day 6
You will spend the following night in Cádiz, an Andalusian city located on a peninsula. The way there is filled with many challenges. But the first part will be an incredible gravel road along the sea.
From Cádiz, your last riding day will take you through the Sierras of Grazalema and Ronda before arriving back in the region of Málaga.
After 4 intense riding days it is time to say goodbye. Today is the departure day.
Frequently asked questions
How can I book a FUEL FOR LIFE experience?
Are you interested in a special experience? Then send your request via "SEND REQUEST NOW". You will find the button in the upper right corner. Now fill in your contact details.
In the following overview you can choose the options that best suit you from the offered services. Our executing partner will promptly provide you with an offer tailored to your wishes and will be happy to answer any further questions you may have.
Please note that your request to our partner is not yet a fixed booking. The booking takes place in the next step directly between you and our partner.

Who is the organising partner?
The offer is organised by our partner Enduropark Andalusia. Our partner organises the experience independently and offers it to participants on their own behalf. All information about this offer, including pricing, was provided by our FUEL FOR LIFE partner.
Who do I contact if I have any questions?
The team at our partner Enduropark Andalusia will be happy to help you with any questions you may have about the offer. You can contact our partner at the following email address: info@enduroparkandalusia.com.
 
We, the FUEL FOR LIFE team, are also happy to help you. You can reach us at the following email address: fuelforlife@bmw-motorrad.com.
Which physical or athletic demands must I meet?
The tour is aimed at off-road beginners as well as experienced off-road riders. You should be a confident rider on-road with basic off-road skills. Also, you have to be physically able to intensively ride over the period of four full days.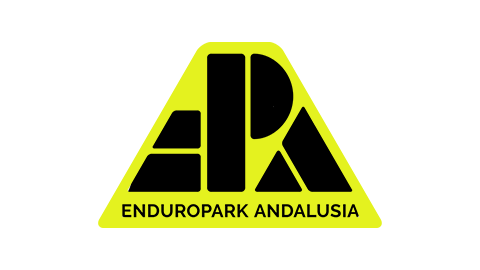 Organising partner
The Enduropark Andalusia, official partner of BMW Motorrad and sportive agency of the Int. GS Trophy 2022 in Albania, offers a wide variety of off-road programmes.
The off-road training centre is located near Málaga in southern Spain, offering the perfect weather conditions for off-road riding during the winter season in Europe.
Many of the instructors have extensive experience in instructing and off-road riding, including acting as marshals for former GS Trophies in locations like New Zealand and Mongolia, among other things.
Questions or feedback?
How can we help you?
How can we get in touch?
Please enter a valid email address.
*Mandatory
Thank you for getting in touch.
We will answer your message as soon as possible.